Dance Teachers looking for work
Looking for work as a dance teacher? Post your résumé and advertise your services here with DTOL. It's free and only takes a minute.
Current jobseekers in India, Saudi Arabia and United Kingdom.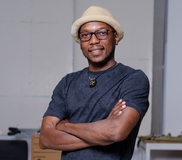 Jooda M
Jeddah, Alsafa, Saudi Arabia

+966595904998

My name is Abdulmajeed Muaz aka Jooda, I'm Dancer since 25 Years, and I'm living in Saudi Arabia I have established to learn Hip-hop dance, then i have learned some different kinds of dances like african dance , then i have started from 2009 to work as dance Teacher and choreographer, I have got a Dance Teaching Diploma and some certificates of dance Instructor , I'm interested to teach Hip-hop , African and Urban dance whether online or private or working in a dance studio .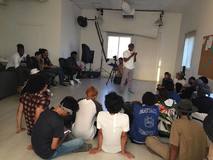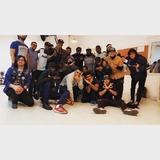 Julie Weeks
London, u.k, United Kingdom

07939272732

Hello all,

I teach most of the modern latin dances salsa , bachata . cha cha , Rueda, mambo, afro cuban , as well as stretch movement and isolating, over 50's classes, and Latin jazz/cabaret . I am qualified AISTD Modern and AIDTA Freestyle . I have also worked teaching wedding dances , undertaking short choreographies for beginners and advanced teams for both large and smaller events. I have also organised dance events. London based I am looking for anything interesting from creating entire cabaret, to online, or in person outdoor classes. I would passionately like the government to create some outdoor dance space in London, we have none, its a long shot but I started a petition every signature helps.

https://www.change.org/p/sadiq-khan-creation-of-open-dance-space-in-london
Aiswarya lakshmi
Kerala, India

aiswarya.lakshmi.nair@gmail.com

I'm a performing artist and teacher in the field of Bharatanatyam (Indian classical dance form) with training from the prestigious Kalakshetra Foundation, Chennai. My online sessions are open for individuals of all levels. Classes will train you in basics of Bharatanatyam (Adavus), rhythmic structure of the form (Talam), Theory (Hand gestures and their usages) followed by famously popular compositions of gurus from Kalakshetra Foundation.
If you're interested , send in your queries to aiswarya.lakshmi.nair@gmail.com for further details.
Hollie Dawson
Leicestershire, United Kingdom

Looking for teaching work during the week as I have some evenings available.

I am a member of the IDTA and RAD and certified with PBT, Acrobatic Arts and Alixa Flexibility.

I am able to teach IDTA theatre grades up to Intermediate levels in Ballet and Tap and advanced 1 in jazz, I'm working towards my Licentiate (Advanced 1) grades in ballet and tap.

I teach RAD up to intermediate level.

Alongside syllabus I also am able to teach Progressing Ballet Technique and Alixa Flexibility.
I also teach Acrobatic Arts and the IDTA acro dance syllabus