Dance Teachers looking for work
Looking for work as a dance teacher? Post your résumé and advertise your services here with DTOL. It's free and only takes a minute.
Current jobseekers in India and United Kingdom.
anna White
northampton, England, United Kingdom

701012536

Ann White professionally trained in classical ballet/ dancer (artist ) in Vaganova Method Russian Ballet, she performed on stage and freelances dancer for 17 years at home and overseas. Fully Qualified Ballet Teacher with 20 yr teaching experiences Founder of Ann White Classical ballet training school and creator of Creative Certified Classical Ballet Training Program for children and youth. (Education) The school official member of CID International Dance Council UNESCO Paris hold international recognized status and Full Teaching Memberships with ISTD and IDTA Associates

Looking for a school that is looking for a classical ballet teacher specializing in the foundation of classical dance elementary level.
Also for ballet students who would like to improve their technique or preparing for exams auditions and competitions private tuition very affordable price. please get in touch!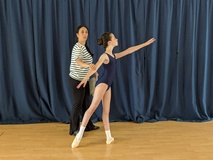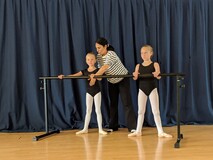 Varsha Ramgopal
India

+91 9384743520

I am a trained kalakshetra style Bharathanatyam (an Indian classical artform teacher), having learnt the artform from acclaimed Gurus for over 14 years and having completed my diploma. I speak English and Tamil fluently and have learnt German, French, Spanish, Mandarin and Thai. My teaching style includes syllabus, materials, course work, continuous evaluation, media and fun based learning and rigorous practice for the language courses. Usually these courses last For two weeks.
For Bharatanatyam, it includes Theory, Mudras, Abhinaya, Adavus, Items and Tala. I believe that gender is a social construit and age is but a number in the process of Learning! I take both private and group courses, contact in advance for a demo session.