Dance Teachers looking for work
Looking for work as a dance teacher? Post your résumé and advertise your services here with DTOL. It's free and only takes a minute.
Current jobseekers in Canada, India, Ireland, Peru, Russia, Saudi Arabia, South Africa, Thailand, Uganda and United Arab Emirates.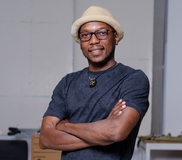 Jooda M
Jeddah, Alsafa, Saudi Arabia

+966595904998

My name is Abdulmajeed Muaz aka Jooda, I'm Dancer since 25 Years, and I'm living in Saudi Arabia I have established to learn Hip-hop dance, then i have learned some different kinds of dances like african dance , then i have started from 2009 to work as dance Teacher and choreographer, I have got a Dance Teaching Diploma and some certificates of dance Instructor , I'm interested to teach Hip-hop , African and Urban dance whether online or private or working in a dance studio .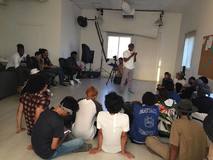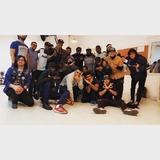 Mayegamario William
Kampala, Kampala, Uganda

+2560750135456

Am Mario 28years a professional dancer, my experience from battles and workshops and performaces,
Dance styles, African traditional dances, Afro house, popping ,dance fitness, creative improvisation, dance hall, hip hop new school.
Rahul Sharma
ludhiana, bittu karyana store, India

+917888684150

Hello world
Professionally I am a dance and fitness instructor with 4 years of teaching experience. I am teaching Bollywood, Urban choreography, Bhangra, Contemporary, etc. Am available for online classes too.
So if you are interested you can contact me on WhatsApp +918566937675
Varsha Ajayakumar
Dubai, United Arab Emirates, United Arab Emirates

971527358700

I am interested in teaching dance. My styles are hip-hop, Bollywood , jazz funk and commercial
Manasi Nadkarni
Cork, Co. Cork, Ireland

+353894720165

Hi! I am a professional Kathak and Bollywood Dancer for the past 7 years. I have been a teaching assistant at a dance institute in India for 7 years and am currently a part of Aatma Indian dance troupe, Cork. I teach Kathak, Indian folk dance, and semi classical dance in Ireland. Please contact me if you are interested! Available for online classes.
Luz Olivos
Máncora, Piura, Peru

999228884

Hello , I am Luz Fitness, Reiki , Yoga and Zumba Coach , I created my dance style , Reiki dance and fitness holístico , I would like to share it with all people who want to know more about they self and to be concience how to canalize the dance energy.
Demus Nico
Nonthaburi, Bangkok, Thailand

+66967492870

freakodemus_essentials@yahoo.com

Im an experienced choreographer & dance teacher..
Specialized in Hip Hop,Jazz,Musical,Pole..
Will be glad to assist you for those who wants to learn dance..
Carly Gordon
Canada

I am a Canadian based performer and choreographer and am interested in international teaching contracts abroad.
I have just recently finished a contract in Dubai as the Competitive Team Director & Choreographer at the largest competitive studio in the UAE with over 400 international students. I have spent the better part of the last 4 years as a Performer, Cast Manager and Dance Captain for Carnival Cruise Lines in addition to freelancing between contracts; Including but not limited to teaching, emceeing, workshops, performing, judging, conventions, choreography and more. I, in addition, have also run both my own studio and been the coordinator and onsite manager for competition venues across North America.
Lem Destin
Moscow, Russia 🇷🇺, Russia

+79104741326

we are a couple come from africa we live in moscow we are proffessional of african dance hip hop dancehall is a lot of other style we are looking for a job in the united states we live in moscow already 9 years of it is the we are available for all the proposals thanks for reading and have a nice day
Chandre Lubbe
Johannesburg, Gauteng, South Africa

0842821995

I have been dancing and performing myself for 19 years now. I am still currently dancing, I can do ballet, contemporary, jazz, modern, tap, hip hop, african and any corporate dancing.

I have my RAD qualification in ballet teaching; but have also taught contemporary, modern and hip hop dance classes.