Dance Teachers looking for work
Looking for work as a dance teacher? Post your résumé and advertise your services here with DTOL. It's free and only takes a minute.
Current jobseekers in Egypt, Norway and United Kingdom.
anna White
northampton, England, United Kingdom

701012536

Ann White professionally trained in classical ballet/ dancer (artist ) in Vaganova Method Russian Ballet, she performed on stage and freelances dancer for 17 years at home and overseas. Fully Qualified Ballet Teacher with 20 yr teaching experiences Founder of Ann White Classical ballet training school and creator of Creative Certified Classical Ballet Training Program for children and youth. (Education) The school official member of CID International Dance Council UNESCO Paris hold international recognized status and Full Teaching Memberships with ISTD and IDTA Associates

Looking for a school that is looking for a classical ballet teacher specializing in the foundation of classical dance elementary level.
Also for ballet students who would like to improve their technique or preparing for exams auditions and competitions private tuition very affordable price. please get in touch!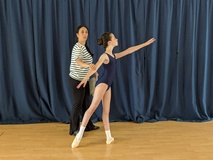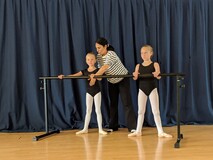 Michael Marley
Cairo, Egypt

5128432623

Expert experience teaching in Hollywood, USA and cross the world. Credits with Michael jackson, Stevie wonder, Oscar, Grammy, etc. A strong focus on the foundation and history of hip-hop, breaking, popping, freestyle, house, etc. Expert in musicality, muscle conditioning, and creative flow. Open to relocate and use marketing and promotion skillset at disposal.
Marcello Raciti
Bergen, Vestland, Norway

To whom it may concern,

I am diplomated as Ballet Pedagogue of A.Vaganova method with "Excellent" from both the Hungarian State Dance Academy Budapest and Conservatorio Professional de Madrid.
After two serious knee injuries, I stop dancing as professional dancer and I have been teaching ballet since 1997.
I have 25 years of experience in teaching classical dance in the Russian methodology A. Vaganova to students from 10 up to 18years old and adults.

I am looking for a permanent position in public schools as ballet teacher of Russian method A. Vaganova or for high level professional experiences in ballet academies or private ballet schools for one year.

I am available everywhere abroad for summer ballet courses in Russian method A. Vaganova

More infos on www.marcelloraciti.net