Jobs for Dance Teachers
Need a dance teacher? Post your job and advertise your dance teaching opportunity here with DTOL. It's free and only takes a minute.
Current vacancies in China, Hong Kong, United Arab Emirates and United Kingdom.
Jazz/Contemporary/Tap Teacher
United Kingdom
job summary
start date: January
part time
4
£20PH
job info
I am looking for a Tap/Jazz/Contemporary teacher to teach on Saturdays 9am - 1pm in Amersham. You need to be able to commit to the term dates 3 x 10 week terms. 1 show once a year with students ( when we are back to normal ). I am looking for someone fun and energetic who is willing to help grow the classes.
contact details
Carol Henry

Principal

Monzani School of Dancing

Three Paddocks Bottom Road St Leonards, Bucks, United Kingdom

01494758435
dance school info
We are a Cecchetti Ballet school with a Saturday class teaching Tap and Jazz/Contemporary. We have taught in the local area since 1947. We teach ballet to children aged 2.5years - 18 and an adult class also. Jazz/Tap classes are for 8years and upwards.
Dance teacher
Hong Kong
job summary
start date: April 2021
full time
25 – 30 hours per week
HKD 24,000 PER MONTH
job info
Looking for experienced, vaganova trained teacher for russian ballet school in hong kong
must have a teaching diploma
start date of april 2021

responsible, hard-working and prepared to take up long term assignment
teaching both children and adults

good salary, bonus scheme, benefits package on offer to the right individual
contact details
Martin Anderson

Studio owner

Russian ballet school

Fortress tower, North point, Hong Kong
dance school info
Unique ballet school in hong kong, exclusively teaching the vaganova method.
founded in 2012, with a solid reputation of superior teaching and gaining results.
teaching to both children and adults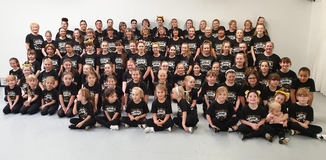 Tap Teacher
United Kingdom
job summary
start date: Monday 4th January 2021
part time
1 evening with possibility for more work
To be agreed
job info
Tap teacher required in Wiltshire, preferably with knowledge of BBO, but not essential - beginner to advanced level. 20 minutes from M4. Permanent position, 1 evening a week - but could lead to more (possible opportunities in modern and ballet). Large school in purpose built studios, friendly and welcoming team of all ages. Looking for someone with a real love of and enthusiasm for tap, teacher qualification desirable but not essential. For info Email: info@morphewschoolofdance.co.uk or tel: 01225 752847
contact details
Gill Dobroczynski

Principal

Morphew School of Dance

Morphew School of Dance, Unit 28 Marsh Farm, Marsh Road,, Hilperton, Trowbridge, BA14 7PJ, United Kingdom

01225 752847
RAD / ISTD teachers
China
job summary
start date: Flexible
full time
$2800-3400 per month
job info
We are seeking enthusiastic qualified RAD ballet and ISTD modern, tap and Latin teachers for positions in Beijing and beyond. Applicants must be qualified with the RAD and/or the ISTD; international experience and a bachelors degree are desirable. Two year contracts including flights, accommodation and medical insurance in addition to salary.
contact details
Becky Bradbury

International Recruitment consultant

Renee International Arts Center

7 Yuyang Road, Shunyi District, Beijing, China
dance school info
Renee International has a growing team of international teachers in our 6 centers and all classes are taught in English . We have excellent exam results, enter international competitions and produce annual full length productions.
ISTD Ballet Teacher
United Kingdom
job summary
start date: January
full time
5+
Min £20phr
job info
We are looking for Professional an Enthusiastic ISTD Ballet Teacher to join our warm & Friendly C.D.M.T awarded team for Long Term, Ongoing Saturday and Weekday Children's Classes, Exams and Performance Prep.
Based in Burnham SL1 and Starting in January 2021
Minimum pay £20phr
contact details
Michelle Mellor

Principal

Mellor Performing Arts School

Burnham High Street, United Kingdom

07956627177
dance school info
Mellor Performing Arts school (MPAS) is a CMDT awarded Dance and Performing Arts school based in Burnham, for ages 3yrs-Adults looking to build Confidence, gain new skills and have fun!
We offer children's ISTD exam classes as well as many recreational and Adult classes.
Www.Mpaschool.co.uk
Dance Teacher
United Arab Emirates
job summary
full time
20+
Rate Negotiable based on experience
job info
Dance studio in Abu Dhabi seeking full time dance teacher. Acro, Tap and Jr Ballet are a must. Jazz, Hip Hop or Ballet qualifications a plus.
We are seeking a teacher who is enthusiastic, approachable and friendly. The right candidate will need to be passionate about the art of teaching dance and someone who has a dedication to technique and excellence.
Position is open immediately.
Flights, Visas, Health Insurance are included in package. Salary is negotiable based on experience.
contact details
Jesse Harron

Director

Rise Center For Dance and Taekwondo

Rise Center for Dance and Taekwondo, Abu Dhabi, United Arab Emirates

0585887473
dance school info
Rise Center for Dance and Taekwondo is a family run (Canadian Owned) business in Abu Dhabi, UAE. We are in our 3rd year of business and recently we have seen a surge in new students and full classes.
Abu Dhabi is a fantastic, safe and warm place to live, with the UAE being a top rated place for expats to live year after year.