Jobs for Dance Teachers
Need a dance teacher? Post your job and advertise your dance teaching opportunity here with DTOL. It's free and only takes a minute.
Current vacancies in China, Hong Kong, India, United Arab Emirates and United Kingdom.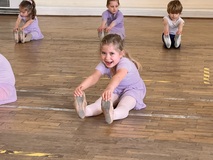 Ballet teacher
United Kingdom
job summary
start date: September 2023
part time
6 - 12hrs
£25 - 30
job info
Position available for a Qualified Ballet teacher to deliver classes on Saturdays during term time from 9am - 4pm. Additional weekday work in Ballet and other styles may also be available.

The successful candidate will have self-confidence, good classroom management skills, good communication skills and a commitment to inspiring and engaging children.

Excellent rates of pay based on qualifications and experience.

Please email your CV to: info@yrad.co.uk or tel: 07891004850.
contact details
Kerry Whitfield

Principal

Yorkshire Rose Academy of Dance

Clements Hall, York, United Kingdom

07891004850
dance school info
About the school:
Yorkshire Rose Academy of Dance is a well-established school that prides itself on quality of tuition in a fun and friendly environment. We have hard working students who are an absolute joy to teach. In Ballet - we work towards RAD Ballet Exams but deliver free classes to build them up.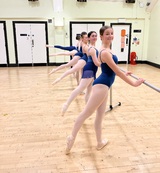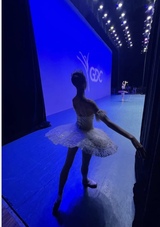 Ballet Teacher
China
job summary
start date: Aug 2024
full time
tbc
$2800 - 43,400
job info
Renee International Arts Center Beijing seeks an RAD registered vocationally trained ballet teacher to teach our Elite Competiton Team. Professional dance experience and competion experience also an advantage. Our dancers compete internationally in competitiions (YAGP, GDC, IDC) and we are seeking a teacher with a passion for coaching to the highest level. In addition the role includes teaching RAD Grades up to Advanced and choreography for our yearly full length ballet productions. In addition to salary accomodation, yearly flights, visa costs and medical insurance are included in the package. Applicants please send CV and covering letter.
contact details
Becky Bradbury

International Recruitment

Renee International Arts Center

7 Yuyang Road, Shunyi District, Beijing, China
dance school info
Renne International Arts Center has mutliple centers across Beijing teaching recreational and vocational dancers in a variety of dance disciplines. We have a team of international and local teachers and classes are delivered in English and Chinese to our bilingual students. I taught at the school myself and introduced the RAD system. I am now UK based and recruit internationally for the school. Please see our website www.renee-arts.com or our Facebook Page Renee International Arts Center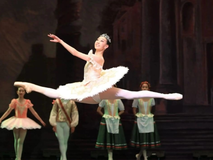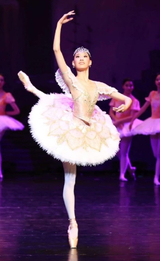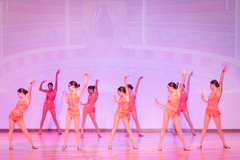 Dance Teacher
United Arab Emirates
job summary
start date: August/September
full time
20+
Based on Experience
job info
Rise Center for Dance and Taekwondo in Abu Dhabi, United Arab Emirates is seeking a full time dance teacher to join our team for the 2023-2024 season available immediately. 
We are looking for a teacher who is qualified to teach jazz, hip hop, tap and acro. Applicants must have a strong passion for dance and teaching, a deep undertanding of technique in each genre, as well as the ability to bring joy into their lessons and find connections with each their students. Our instructors must also be comfortable and experienced teaching younger children from ages 5-9. The ability to teach strong technique as well as to bring creative choreography for competitions and performances is a must.
Salary package includes Visas, annual flights, medical insurance and housing(includes pool and gym access). Salary will be offered depending on experience and qualifications. Please send CV with demo reel of choreography and any other links of work performed or taught to risecenterabudhabi@gmail.com
contact details
Jesse Harron

Studio Owner

Rise Center for Dance and Taekwondo

Rise Center for Dance and Taekwondo, Abu Dhabi, United Arab Emirates

0585887473
dance school info
Rise Center is a family run (Canadian Owned) studio ran in Abu Dhabi, United Arab Emirates. We are now heading into our 6th year of business with 400+ students.
Abu Dhabi is a safe and vibrant city full of expatriates from all over the world.
Our school is full of versatile students who take dance seriously. They are in need of a technical teacher who can take their skills to the next level, and who can push them creatively.
We do multiple competitions, public performances, camps, exams, international trips and yearly recitals.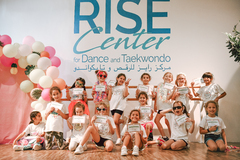 ISTD/ IDTA ballet/ Tap or Modern teacher
United Kingdom
job summary
start date: September 2023
part time
8 to start with
£30 ph
job info
Qualified or nearly qualified teacher required for small dance school in Coulsdon, Surrey. Saturday morning 9am-2pm and Mondays 4pm-6pm

Possible more hours available in future
contact details
Alexandra Laverty

Owner

Just Dance Performing Arts

Coulsdon, Surrey, United Kingdom

justdanceperformingarts@yahoo.com
dance school info
Please email me above for more information.
Jazz, Acro & Ballet Instructor
Hong Kong
job summary
start date: August 2024
full time
24
Dependent upon experience
job info
We are looking for an experienced Jazz, Acro and Ballet instructor to join our team.

We are looking for someone who is enthusiastic, technical, disciplined and creative. They must also love working with children and teenagers of all levels and have the ability to inspire them and help them develop as dancers.

Social media and administration skills are and advantage.
Minimum 4 years of teaching experience required.
ISTD, RAD and/or Acrobatic Arts qualifications are preferable

To apply, please email your CV to nimisha@islanddance.com.hk

Website: https://www.islanddance.com.hk
Instagram: https://www.instagram.com/islanddancehk
contact details
Nimisha Kashyap

Island Dance

Island Dance, 514 DB Plaza, Discovery Bay, Hong Kong

29871571
dance school info
Hong Kong's premiere dance school offering Jazz, Freestyle, Hip Hop, Ballet, Acro & Tap classes at over 10 locations.

We teach students from the age of 18 months to adult pre-professional dancers. Our team consists of a diverse, creative and talented group of instructors who provide a high standard of dance training that prepare our students for a career in dance and performing arts.
Bharatanatyam dance teacher Permanent Regular Salaried
India
job summary
start date: September
part time
6 hrs
INR 200/hr
job info
Narthana Vihar Dance Centre is hiring trainers to handle online & offline Bharatanatyam classes. Make sure you meet out the below requirements and then proceed with filling in the form.

Min. 2 yrs of teaching experience in any classical dance form
Min. 8 yrs of dancing experience in the field of bharatanatyam
Trained in Vazhuvoor style
Willing to work Part time as 2 days a week
Available on Sat & Sun - Online(Expected to have a laptop & proper bandwidth) & Offline(Expected to commute to our location at chrompet - Near Vels University)
Able to handle adults & kids batch - from beginners to advanced levels
Fluent in Tamil & English languages
Proficient in nattuvangam
Knowledge in carnatic music vocals preferred
Applicant should be min. 18 years old

We will be shortlisting the applicants based on the details you've shared and call you upon for a short interview session. Feel free to write to narthanavihar@gmail.com for any queries.
contact details
Naveena Muthukrishnan

Founder

Narthana Vihar

Ranganathan Street, Chrompet, Chennai, India

7904845626
dance school info
Bharatanatyam school
ISTD or RAD Dance Teacher
United Arab Emirates
job summary
start date: Asap
full time
Full time
Dependant on experience
job info
We are looking to hire an ISTD and RAD teacher (two separate roles) to start at Step Up Academy, Dubai.

Must hold the above qualification to apply,

An amazing opportunity to live and work in Dubau.

Visa, medical insurance and annual leave provided.

Salary dependant on experience.
contact details
Caitlin Davies

Manager

Step Up Academy

Motor City, United Arab Emirates
dance school info
Established in 2011, StepUp Academy has become one of Dubai's leading Ballet & Performing Arts Schools..

Offering classes from 6 weeks old, through to adults. The Academy offers a high-quality service with experienced and qualified instructors from around the globe. Classes are available in a wide variety of genres, meaning there is something for everyone. Beginners through to advanced, competition teams which travel overseas to compete and additional training for those wanting to pursue a future in the industry. We also pride ourselves that we are also able to offer specialized and dedicated classes for people of determination.

In addition to our regular studio classes where we train over 700 students weekly, we also offer holiday camps, workshops with professionals from the industry, as well as taking part in many events, shows, exams and competitions, both locally and internationally.

StepUp Academy are re-occurring winners in various competitions overseas in locations such as US
Kathak teacher
India
job summary
start date: 05/09/2023
full time
10
£40
job info
Kathak teacher
contact details
Shrutadhi Athalye

Owner

School

Flat no-6 Ansh society, Dsk vishwa road dhayari, India

08805602456
dance school info
I'm a kathak dance teacher. I have experience of teaching kathak online for last 4years.I have many abroad students and also students from various states in India.
Ballet/Jazz Dance Teacher
Hong Kong
job summary
start date: November 2023
full time
negotiable
job info
JOB RESPONSIBILITIES:

-Teaching dance classes including Ballet, Jazz, Hip Hop or Musical Theatre
-Teaching children between the ages of 18months to 12 years old, and adults
-Prepare for classes according to school curriculums
-Choreograph routines and dances for in-class training and performances
-Take part in staff meetings, training programs, and special events such as performances, examinations, photoshoots etc
-Prepare teaching related materials
-Provide a fun, safe, positive space for student's learning

REQUIREMENTS:

-Native or Fluent in English
-Excellent communication skills with children and parents
-Degree holder in Dance Performing Arts or relative Dance Teaching Certification
-Strong background in dance training
-Must have experience working with young children

THE OFFER:

-5 day work week
-Medical Benefit Compensations
-Monthly Housing Allowance

Interested party please send full resume to rio@twinkledance.com
contact details
Rio Lam

Artistic Director

Twinkle Dance Company

402 Lansing House 41-47 Queen's Road Central, Hong Kong

+852 66086689
dance school info
With 7 different locations across Hong Kong, at Twinkle Dance, we offer ballet and jazz classes to children up to young adolescence, and adults.
Tap Teacher
United Kingdom
job summary
start date: 7/09/2023
part time
3 hours
£20 an hour
job info
We are seeking a friendly, bubbly Tap Teacher to teach children from the age of 6 - 16 years.
All in one evening ( Thursdays ) term time only.
contact details
Katrina Lyndon

Principal

KLBC Dance School

North Curry, Taunton, United Kingdom

07930656086
dance school info
We are a friendly Dance School in Taunton, Somerset. We offer classes in Classical Ballet, Pointe Work, Jazz, Modern, Tap, Contemporary, Commercial, Hip Hop, and Acro.
Age range from 3 - 18 years