Jobs for Dance Teachers
Need a dance teacher? Post your job and advertise your dance teaching opportunity here with DTOL. It's free and only takes a minute.
Current vacancies in China, Malta, United Arab Emirates and United Kingdom.
ISTD Modern and tap teachers
China
job summary
start date: ASAP
full time
$US 2,800-3,400
job info
Teaching children's, grades, entering students for exams, choreography for shows

Benefits: Own accommodation, medical insurance, visa, flights

Experience: Dance Teaching Experience N

Qualifications: ISTD qualifications N, degree D

Skills: Good interpersonal skills N

Personal qualities: Enthusiastic, caring, professional N

Competencies: Overseas experience D, studio management experience D
contact details
Becky Bradbury

ISTD Modern and tap teachers

Renee International

Shunyi, Beijing, China

+447891426346
dance school info
Renee Arts is a rapidly expanding dance school offering RAD and BDA ballet, ISTD Modern and tap, ISTD Latin, Musical Theatre and street dance. We now have 5 Centers open in Beijing and one in Qingdao with plans for Shenzhen in August. We have excellent exam results and offer 2 shows each year. We have welcomed 6 international teachers this year and have signed 4 more to start next academic year. Our elite dancers team compete internationally in Hong Kong. Please visit our website renee-arts.com for further details on the school.
Please send CV and covering letter to the above address. Becky Bradbury is an RAD teacher now based in the UK who previously worked at the school and now handles international recruitment. We have continuous rolling recruitment
Dance Teacher
United Arab Emirates
job summary
start date: August 2020
full time
Monthly AED salary
job info
Benefits: Accommodation allowance, annual flights & Private medical cover

Experience: Minimum of 1 years teaching experience (N)

Skills: Driving licence (N)
contact details
Donna Dempsey

Principal and Owner

Turning Pointe

Dubai, Abu Dhabi & Sharjah, United Arab Emirates

+971 56 1140564
dance school info
Turning Pointe is a large thriving dance school with a team of 12 full time teachers, offering classes from RAD Ballet to ISTD Modern & Tap, Contemporary, Hip Hop and Fusion Classes. All students are offered an opportunity to take RAD & ISTD Exams as well as participate in our many shows. Our website www.turningpointe.ae will give you a good feel for the school.

We are looking for a new teacher, with a minimum of 1 years' teaching experience to join our dynamic team. The ideal candidate should have strong knowledge of the RAD Syllabus and preferably be able to teach Hip Hop or Contemporary. Basic Tap would be an advantage but not a must. We offer regular in-house Teacher Training Sessions and are able to support and help teachers to grow. A clean driving license is necessary.

Those interested please send your CV and references to: Principal@turningpointe.ae
Tel: +971 56 1140564
Website: www.turningpointe.ae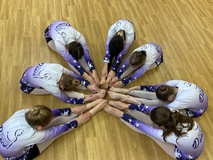 ISTD DDE (or DDE pending) Modern / Tap /Jazz & AcroDance Teacher(s)
United Kingdom
job summary
start date: Sep 2020 (or sooner if available)
part time
15-20
job info
Hello teachers. I am looking for an ISTD DDE (or DDE pending) Modern / Tap /Jazz & AcroDance Teacher(s) for our Dance School in Romsey, Hampshire to start in September 2020 (or sooner depending on availability) Happy to accept applications from 1 or multiple teachers to fulfil the above brief. Current timetabled classes; Pre-Primary to Advanced 1 split over approx. 15 teaching hours per week. Some flexibility on days; Monday, Tuesday, Wednesday & Friday evenings & Saturday daytime. Overtime hours available for shows & exams and the opportunity to choreograph/teach private lessons for festivals if interested. Good rates of pay offered, relevant to qualifications and experience. Applicants must have or be willing to obtain a DBS certificate. Please get in touch to apply or for further info - hannah@tvdance.co.uk Many Thanks
contact details
Hannah Harrison

Principal

Test Valley School of Dance

School Road, Romsey, United Kingdom

07709868821
dance school info
We are a friendly school, based in Hampshire which has been open for 7 years. We have 150 students, most of whom attend 3+ classes per week. We are looking for a fun and energetic, yet driven and reliable teacher to help our students with Tap, Modern & Jazz exam work and shows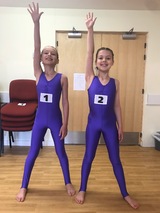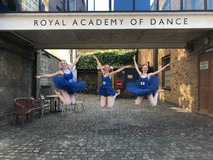 RAD/ISTD Dance Teacher
Malta
job summary
full time
job info
Competencies: Contemporary Dance, Stretch & Strength
contact details
Donatello Pisani

Chief Operating Officer

The Power House

Malta
dance school info
WANTED: a unique ISTD/RAD/CONTEMPORARY dance teacher who wants to be part of one very particular Performing Arts schools on the Maltese islands.

We are looking for a teacher who LOVES smiling, LOVES working with children, knows how to choreograph, is qualified to teach RAD Ballet and ISTD Modern Theatre and who can give Contemporary classes to seriously high standards. The ability to teach acrobatics, tap and adult jazz will be considered an asset.

ATTENTION: We want someone who believes that our students shouldn't just become awesome performers. Our teacher must crave instilling solid core values that will primarily produce remarkable human beings. So we are not looking for just any teacher — we are looking for someone who will give our students the skills of a lifetime.

Our teacher must be an over-deliverer, over-achiever, and an accomplished team player. Add to that hungry for improvement and giving our students the absolute best they can get. Oh and did we say are located on one of the most beautiful islands in the world — right in the middle of the sunny Mediterranean sea? Job offers don't get any better than this.

If you believe you have what it takes to be part of our unique Power House team, we want to hear from you. Short/long term job options available for that one remarkable dance teacher.
Modern and Tap and RAD Ballet teacher
United Kingdom
job summary
start date: September 2020
part time
Saturday 9am-1.30pm approximately
TBC
job info
A fun, enthusiastic and dedicated teacher is required to join a small team at East Surrey Dance from September with a chance to be involved in our biannual show in July and Summer Workshop in August. Classes are held in Woldingham, Surrey on Saturdays from 9am to around 1.30pm. Initially, the successful applicant would need to teach ISTD Modern and Tap for fun, non examination classes to ages 4 years upwards, although this may develop with the school. The position would also involve some RAD Ballet teaching, with levels to be confirmed. Currently, classes go from Pre School to Grade 5 and excellent knowledge of these levels is required. Children take part in regular RAD Ballet examinations, Modern and Tap demonstrations, biannual shows, village fairs and other community events. Please contact Mrs Hannah Robinson for further details hannah@eastsurreydance.co.uk. Graduates are welcome to apply.
contact details
Hannah Robinson

Principal

East Surrey Dance

Redhill, Bletchingley and Woldingham, United Kingdom