Jobs for Dance Teachers
Need a dance teacher? Post your job and advertise your dance teaching opportunity here with DTOL. It's free and only takes a minute.
Current vacancies in China, Mauritius, United Arab Emirates and United Kingdom.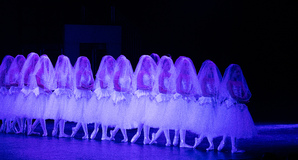 Ballet teacher, RAD qualification required
United Arab Emirates
job summary
start date: 01/09/22
full time
30-40
£3,300 per month (depending on experience)
job info
Package includes -

30-40 hours per week/full-time
Minimum 4 years teaching experience
Monthly salary - £3,300 (16,000 AED) TAX FREE
Salary paid throughout extensive school holiday periods.
Working visa
Annual flight home to country of origin
Private medical insurance
End of service gratuity pay for every year of service.
contact details
Lisa Marshall

Principal & Studio Owner

Diverse performing arts center

Diverse Studios, the curve building, M01 - M03, Al Quoz, Dubai, United Arab Emirates

0501152346
dance school info
We are a large school of 700 students and a faculty of 20 staff who are looking to add to our lively team.
We have been running in Dubai for 14 years and send many students annually to top performing arts colleges in the UK and US…. Many who are now professional performers on the West End and internationally.
Equally we fully believe that all children thrive in a performing arts environment, and we love to nurture all ages and abilities and watch them flourish and grow.

We are looking for a fully qualified, dedicated, experienced RAD teacher to work alongside our head of ballet and help to further develop our ballet department and the skill of our ballet students. We need someone who enjoys working in a team and loves to be creative as there are 'free' classes, shows and competitions annually, alongside the RAD exams/classes.

We look forward to hearing from you :)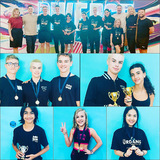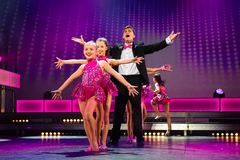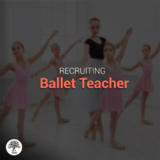 Ballet Teacher
United Arab Emirates
job summary
start date: Immediately
full time
Full Time
Competitive salary
job info
Would You Like To Teach In Or Around Dubai?
SABIS® schools are recruiting for Ballet Teacher positions available in and around Dubai.
Teaching experience and teaching qualifications are desired but not essential as training is provided.

Employment package includes the following:
• Tax-free salary
• End of service gratuity
• Fully furnished rent free apartment
• Transport to and from school
• Water, electricity and other utilities are free
• Free return ticket
• Savings scheme
• Excellent career prospects
• Full training provided
• Transferability to all of our schools globally
• Multicultural staff of 60 nationalities
• Multicultural eager students
• English is the only means of instruction
• Cutting edge educational technology
• Long established company (1886)
contact details
Olesia Pogorielova

SABIS® International Schools

University City Road, Industrial Area 6, Sharjah, UAE, United Arab Emirates

+971-6-558 2717
dance school info
All SABIS® schools are part of a global education network that has an active presence in 20 countries and educates over 70,000 students. Based on a proven proprietary system, and with over 8,000 employees, the SABIS® Network provides students with a top-quality education that prepares them to meet the challenges of a changing world. SABIS® schools offer exciting and fulfilling career opportunities for graduates of all disciplines in teaching and many other positions related to the field of education and education management.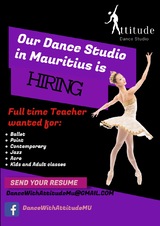 Fulltime dance Teacher
Mauritius
job summary
start date: Asap
full time
job info
Attitude dance Studio Mauritius is looking for an energetic Full time dance teacher.
You should be able to teach classical ballet from toddler age to advanced level as well as teaching point.
You should ideally be able to teach Contemporary or Jazz. Other subjects like Acro and Tap are a plus.

The right candidate has good choreography skills for shows and competitions.
Great live work balance on sunny mauritius island.
contact details
Joana Melchior

Attitude Dance Studio

Cascavelle, Mauritius

+23059309095
dance school info
At our school we want the kids to embrace dance to learn with fun in a positive environment, but yet with a professional approach and high standard.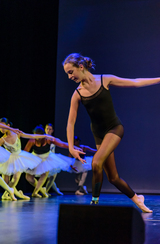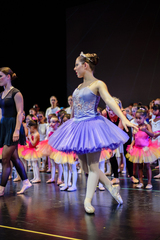 Ballet teacher
United Kingdom
job summary
start date: Asap
part time
7-10
£20 - 25p/h (depending on experience)
job info
Position available for a versatile, reliable and energetic teacher to deliver Ballet classes at our lovely school in York.

Dance Qualifications are preferable however I would be happy to offer mentoring for a teacher with a hunger to learn.

The successful candidate will have self-confidence, good classroom management skills, good communication skills and a commitment to inspiring and engaging children.
contact details
Kerry Whifield

Principal

Yorkshire Rose Academy of Dance

Yorkshire Rose Academy of Dance, York, North Yorkshire, United Kingdom

01904 861478
dance school info
Yorkshire Rose Academy of Dance is a well-established school that prides itself on quality of tuition in a fun and friendly environment. We have hard working students who are an absolute joy to teach.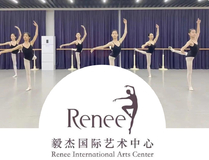 RAD Ballet Teacher
China
job summary
start date: Aug/Sept 2023
full time
25+
$2,800-3,400
job info
Renee International Arts Center Beijing seeks qualified RAD teacher. Applicants must be aged 26-48 and have a degree and a minimum of 2 years experience. Overseas experience is desirable. This role offers a range of classes from Grades 1-8 and includes Vocational classes up to Advanced 1. All classes are taught in English. We have multiple centers across Beijing with a range of recreational and elite dancers. Choreography for shows and competitions required. Additional dance disciplines desirable but not essential. Full Expat package including flights, visa application costs, accommodation and medical insurance.
contact details
Becky Bradbury

International Recruitment

Renee International Arts Center

7 Yuyang Road, Shunyi District, Beijing, China
dance school info
Please do visit our website www.renee-arts.com or our Facebook page Renee International Arts Center
ISTD Dance teacher
United Kingdom
job summary
start date: 9th January
full time
3
23
job info
Thursday 4pm - 7pm
Ballet Grade 1
Modern Grade 2
Tap Grade 1
Ballet Grade 2
Modern Grade 3
Tap Grade 2

More hours can be added on Wednesdays
Pay scale ranges from £20- £25 increasing with experience and qualifications
contact details
Gill Grueber

DancePro Academy

DancePro Academy,The Ware Arts Centre,, Kibes Lane, SG12 7ED, United Kingdom

07729221169
dance school info
https://danceproacademy.com

Our ethos is to keep classes fresh, fun and creative whilst always maintaining a professional standard. Skills learned in class are used throughout life and not just within the studio. The aim is to encourage children and young adults to achieve their personal best whilst enjoying their love of dance.
DancePro Academy are looking for a vibrant teacher who is fun and enjoys working with children and teens to join their team.

We are a small, welcoming, supportive team that listens to ideas and as much as doubts and concerns. We are looking for someone who has a passion for dance/ the arts and cares about what and how they are teaching. A good sense of humour and imagination is a bonus! Knowledge of the IST
Idta dance teacher
United Kingdom
job summary
start date: immediately
part time
3.5
£25 per hour
job info
IDTA qualified teacher if possible, willing to train in level 4 diploma if not . Must have intermediate ballet at least.
Must be able to teacher ballet, tap and contemporary modern jazz up to grade 4 , and adults PBT fitness ballet class if possible.
the option of more hours days and cover work available .
contact details
natalie parnell

principal and studio owner

west london dance academy

WLDA Dance Studio Annex, sutton court road , chiswick . W44NL, United Kingdom

07795578781
dance school info
Busy dance school in West London , with own fully equipped dance studio .
an IDTA accredited dance school entering 2 exam sessions a year.
A history of 100% passes in IDTA Grades, Vocational and Teaching Exams along with successful candidate auditions for professional dance schools/ companies . Large scale annual dance production every 18 months .
visit : www.westlondondanceacademy.com
5* goggle rating for teaching .
Introduction to Ballet to grade 8
United Kingdom
job summary
start date: January 2023
full time
Minimum£25 or higher according to experience
job info
I am looking for an RAD no RBS BBO IDTA or ISTD teacher in view of settling long term. Must be prepared to start by assisting current teachers so that specific teaching methods in international group of children around London.
contact details
Blandine Lamaison

Principal

La Sylvaine

Office: 26 Hardinge Road, London NW10 3HR, United Kingdom

07798745414
dance school info
please check website : www.lasylvaine.co.uk