Jobs for Dance Teachers
Need a dance teacher? Post your job and advertise your dance teaching opportunity here with DTOL. It's free and only takes a minute.
Current vacancies in Canada, China, Germany, India, Singapore and United Arab Emirates.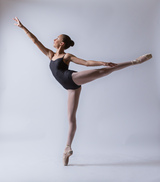 Dance Teacher
United Arab Emirates
job summary
start date: 15 August 2022
full time
30
Dependant upon experience
job info
We are looking for an energetic, enthusiastic professional teacher, with a minimum of 1 years' teaching experience to teach free ballet classes, non syllabus Commercial Dance, Modern and Younger Years Tap. The ideal candidate would have a background in dance and be passionate about teaching. We offer regular Teacher Training Sessions and are able to support and help teachers to grow. A driving license is a must..

We offer an excellent tax free salary paid during vacation time too, medical health insurance and annual flight allowance to home country.
contact details
Donna Dempsey

Principal

Turning Pointe

P O Box 36579, Dubai, United Arab Emirates

+971561140564
dance school info
Turning Pointe was established in 1995 and is a large thriving dance school with a dynamic team of friendly professional teachers, offering classes in RAD Ballet, Tap, Contemporary, Hip Hop and Fusion Classes.

We offer RAD exams, competitions, shows and also have a Youth Ballet program with an annual performance at Dubai Opera House.

Our website will give you a good feel for the school.
https://www.turningpointe.ae/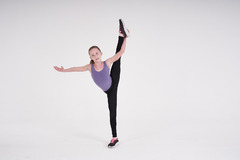 RAD and ISTD Dance Teachers
China
job summary
start date: Asap
full time
$2800-3,400
job info
www.renee-arts.com Renee International Arts Center is seeking qualified and experienced Dance Teachers to work with our growing International Team in Beijing, Qingdao and Xiamen. Applicants must be over 26 for visa requirements. Degree and overseas experience recommended. Teaching RAD ballet and ISTD modern, tap and contemporary syllabus to all levels. Choreography for shows and international competitions. Accommodation, flights, medical insurance and visas provided. 2 year contract with option to extend. Opportunities for career development in multiple Chinese cities
contact details
Becky Bradbury

Renee International Arts Center

7 Yuyang Road, Shunyi District, Beijing, China
dance school info
Renee International Arts Center is an established Beijing Dance School with an exceptional record for excellent exam results and an impressive reputation in national and international competitions. We have expanded to multiple centers in Beijing, Qingdao and Xiamen and have plans to open in many more Chinese cities. Our team of international teachers is growing every year. All our classes are taught in English as our students are mostly bilingual. Our classes welcome both the recreational dancer and the aspiring professional as we bring international standards to generation of Chinese of Chinese children.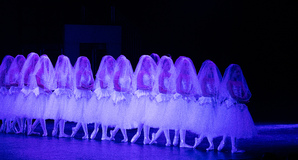 Ballet teacher, RAD qualification required
United Arab Emirates
job summary
start date: 01/09/22
full time
30-40
£3,300 per month (depending on experience)
job info
Package includes -

30-40 hours per week/full-time
Minimum 4 years teaching experience
Monthly salary - £3,300 (16,000 AED) TAX FREE
Salary paid throughout extensive school holiday periods.
Working visa
Annual flight home to country of origin
Private medical insurance
End of service gratuity pay for every year of service.
contact details
Lisa Marshall

Principal & Studio Owner

Diverse performing arts center

Diverse Studios, the curve building, M01 - M03, Al Quoz, Dubai, United Arab Emirates

0501152346
dance school info
We are a large school of 700 students and a faculty of 20 staff who are looking to add to our lively team.
We have been running in Dubai for 14 years and send many students annually to top performing arts colleges in the UK and US…. Many who are now professional performers on the West End and internationally.
Equally we fully believe that all children thrive in a performing arts environment, and we love to nurture all ages and abilities and watch them flourish and grow.

We are looking for a fully qualified, dedicated, experienced RAD teacher to work alongside our head of ballet and help to further develop our ballet department and the skill of our ballet students. We need someone who enjoys working in a team and loves to be creative as there are 'free' classes, shows and competitions annually, alongside the RAD exams/classes.

We look forward to hearing from you :)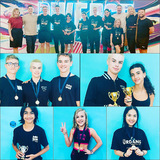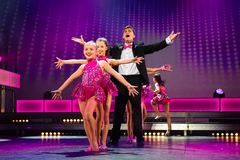 R.A.D Ballet, Jazz & Contemporary Teacher
Canada
job summary
start date: Sept 2022
full time
3:00pm - 8:30pm
Depending on qualifications & experience
job info
We are currently seeking dance teachers to expand our team for September 2022. Teachers trained in/ certified in R.A.D ballet is highly desirable, along with contemporary and jazz. Knowledge and experience teaching lyrical, hip hop, musical theatre and acro are also desirable. A sound knowledge of the Royal Academy of Dance syllabus is essential to prepare dancers for R.A.D ballet exams. The applicant must be willing to teach dancers from ages 3 - 18 years, from beginners to advance. Recreational and competitive choreography is required for competition season and the year end production. For further information and to apply, please send in a resume and showreels of your work to info@studiogdanceacdemy.com.
contact details
Gemma Stefan

Owner & Artistic Director

Studio G Dance Academy Ltd

4655A Madrona Place, Courtenay, Canada

www.studiogdanceacademy.com
dance school info
Studio G Dance Academy Ltd is based in Courtenay, BC in the beautiful Comox Valley. We offers a variety of dance classes for up to 200 students, from age 3 to adults in a disciplined yet positive and nurturing environment. Our talented team of fully qualified/experienced teachers and choreographers provide a high standard of training. We take pride in watching our dancers grow into self-confident individuals as we encourage a strong work ethic, team building skills and most importantly, the love and respect for dance. Studio G Dance Academy Ltd aspires to help every dancer reach their full potential, whether they want to dance for fun, make new friends or train to further their education in the performing arts industry.
Ballettlehrer/in, Fitnesstrainer/in, Yogalehrer/in, Zumba-Lehrer/in,
Germany
job summary
start date: 1.06.2022.
part time
1
25-35
job info
X Base Movement Center sucht einen Trainer/Trainerin für:
• Ballet
• Fitness
• Fitness für Senioren
• Yoga
• Zumba

Deine Vorteile:

• Zahlung im gegenseitigen Einvernehmen

• Vollzeitarbeit oder flexible Arbeit, die mit Vollzeitarbeit oder Studium kombiniert werden kann

• Moderne und innovative Arbeitsumgebung

• Zugang zu Bewegungszentrumsausrüstung und anderen Kursen

Dein Profil:

• Angemessenes Wissen für den Trainerberuf

• Verständnis für die Arbeit mit Menschen

• Hohes Verantwortungsbewusstsein

• Den Wunsch, gemeinsam zu wachsen und sich weiterzuentwickeln

• *Wenn Sie nicht über die entsprechenden Kenntnisse verfügen, sich aber für Fitness, Yoga, Sport, Tanz oder Bewegung begeistern, können Sie sich gerne an uns wenden. Wir können Ihnen helfen, das benötigte Wissen zu erwerben.

Passt dein Profil zur Stelle, laden wir dich im nächsten Schritt
Bitte per E-Mail kommunizieren – info@xbasede.de
contact details
Madara Ante

Managerin

X Base Bewegungszentrum

Sülmermühlstraße 23 74072 Heilbronn, Germany

07131122250
dance school info
Unsere Aufgabe:

Warum Bewegung so wichtig ist?
Bewegung bringt nicht nur unser Herz-Kreislaufsystem in Schwung und stärkt unser Immunsystem, sondern fördert auch unsere seelische Gesundheit.



Die digitale Welt beeinflusst unseren Tagesablauf so stark, dass wir unseren Lebensrythmus umgestellt haben und uns kaum Zeit für uns nehmen.



Dabei sind Gewichtszunahme, Herzerkrankungen und Depressionen häufige Ursachen die durch unseren Bewegungsmangel entstehen.



Bei XBase hast Du DIE CHANCE Deine Gewohnheiten und Neigungen zu sprengen!



Bewegung erzeugt ein Glücksgefühl, das den ganzen Tag anhält….
Ballet Instructor/Choreographer Required
India
job summary
start date: 1st July 2022
full time
30
30,000USD
job info
Calling full-time qualified RAD and ABT teachers who are passionate about developing ballet in our school and enjoy teaching children from 4 to 16!

Teachings hours: 30 hours a week
Weekly days off: 1.5 days days off every week.
Annual paid leaves: 6 weeks
Salary 30,000 USD. (Negotiable depending on qualifications and work experience.)

Applications should include CV, headshot, dance pictures and/or a video of your work.
contact details
Anabelle Lunawat

Director and Founder

Bella Academy

Peddar Road, Mumbai 26, India

00919920223368
Ballet Teacher
Singapore
job summary
full time
job info
The Ballet Academy (TBA) is looking for qualified teachers who are keen and committed in developing students' interest and skills in dance and nurturing them holistically to reach their full potential as dancers, in full-time or part-time capacity.

Pre-requisites:
- RAD teaching certificate in ballet and/or its equivalent
- Preferably with at least 2 years of teaching/coaching experience
- Ability to teach other dance genres would be a bonus
- Possess strong work ethics, positive attitude, and a growth mindset
- Demonstrate a high sense of responsibility and professionalism
- Able to communicate effectively
- Able to establish good rapport and work well with students, parents, and colleagues
- Able to effectively coach students, individually and in groups.
- Able to choreograph dance items
contact details
Joyce Ong

Principal

The Ballet Academy

8 Sin Ming Road #01-04 Singapore 575628, Singapore

+6596483895