Jobs for Dance Teachers
Need a dance teacher? Post your job and advertise your dance teaching opportunity here with DTOL. It's free and only takes a minute.
Current vacancies in Canada, China, United Arab Emirates, United Kingdom and United States.
Dance Teacher
Canada
job summary
start date: September 2020/maybe later due to Covid 19
full time
30-40
$28-$35 CAD depending on qualifications and experi
job info
Full time teaching role. Candidate must be highly skilled in teaching several of the following genres from beginner to advanced. Ballet, Tap, Jazz, Lyrical, Hip hop, Musical Theatre and/or Acro.

It would be a great advantaged if the candidate was qualified with ISTD and already has experience with entering for exams.
A driving license is necessary due to two studio location, candidate must commit to making the 1.5 hour drive to the second location.

Role will create show pieces for every class once per year along with the possibility of exams and a performance and or a competition team.

Candidate must have either a dance degree or a full qualification with a dance governing body, ISTD, IDTA, RAD along with a minimum of 1 year full time teaching position and reference.
contact details
Faith Scott

studio owner

jump academy of dance

Jump Acadmy of Dance, 8 Cowrin Ave, Unit 1, Clarenville, Canada

7094662818
dance school info
Candidate should be willing to go through the process to apply for permanent residency in Canada and the employer has the ability to get visas for your whole family.

Employer will offer subsidized housing and use of a vehicle along with a return flight along for the 1st year of employment.

Candidate should be understanding that start date could range from September 2020 - September 2021 due to covid-19 and international travel restrictions.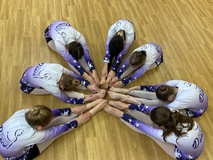 ISTD DDE (or DDE pending) Modern / Tap /Jazz & AcroDance Teacher(s)
United Kingdom
job summary
start date: Sep 2020 (or sooner if available)
part time
15-20
job info
Hello teachers. I am looking for an ISTD DDE (or DDE pending) Modern / Tap /Jazz & AcroDance Teacher(s) for our Dance School in Romsey, Hampshire to start in September 2020 (or sooner depending on availability) Happy to accept applications from 1 or multiple teachers to fulfil the above brief. Current timetabled classes; Pre-Primary to Advanced 1 split over approx. 15 teaching hours per week. Some flexibility on days; Monday, Tuesday, Wednesday & Friday evenings & Saturday daytime. Overtime hours available for shows & exams and the opportunity to choreograph/teach private lessons for festivals if interested. Good rates of pay offered, relevant to qualifications and experience. Applicants must have or be willing to obtain a DBS certificate. Please get in touch to apply or for further info - hannah@tvdance.co.uk Many Thanks
contact details
Hannah Harrison

Principal

Test Valley School of Dance

School Road, Romsey, United Kingdom

07709868821
dance school info
We are a friendly school, based in Hampshire which has been open for 7 years. We have 150 students, most of whom attend 3+ classes per week. We are looking for a fun and energetic, yet driven and reliable teacher to help our students with Tap, Modern & Jazz exam work and shows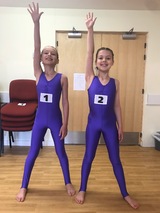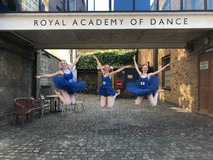 ISTD Modern and tap teachers
China
job summary
start date: ASAP
full time
$US 2,800-3,400
job info
Teaching children's, grades, entering students for exams, choreography for shows

Benefits: Own accommodation, medical insurance, visa, flights

Experience: Dance Teaching Experience N

Qualifications: ISTD qualifications N, degree D

Skills: Good interpersonal skills N

Personal qualities: Enthusiastic, caring, professional N

Competencies: Overseas experience D, studio management experience D
contact details
Becky Bradbury

ISTD Modern and tap teachers

Renee International

Shunyi, Beijing, China

+447891426346
dance school info
Renee Arts is a rapidly expanding dance school offering RAD and BDA ballet, ISTD Modern and tap, ISTD Latin, Musical Theatre and street dance. We now have 5 Centers open in Beijing and one in Qingdao with plans for Shenzhen in August. We have excellent exam results and offer 2 shows each year. We have welcomed 6 international teachers this year and have signed 4 more to start next academic year. Our elite dancers team compete internationally in Hong Kong. Please visit our website renee-arts.com for further details on the school.
Please send CV and covering letter to the above address. Becky Bradbury is an RAD teacher now based in the UK who previously worked at the school and now handles international recruitment. We have continuous rolling recruitment
Dance Teacher
United Arab Emirates
job summary
start date: August 2020
full time
Monthly AED salary
job info
Benefits: Accommodation allowance, annual flights & Private medical cover

Experience: Minimum of 1 years teaching experience (N)

Skills: Driving licence (N)
contact details
Donna Dempsey

Principal and Owner

Turning Pointe

Dubai, Abu Dhabi & Sharjah, United Arab Emirates

+971 56 1140564
dance school info
Turning Pointe is a large thriving dance school with a team of 12 full time teachers, offering classes from RAD Ballet to ISTD Modern & Tap, Contemporary, Hip Hop and Fusion Classes. All students are offered an opportunity to take RAD & ISTD Exams as well as participate in our many shows. Our website www.turningpointe.ae will give you a good feel for the school.

We are looking for a new teacher, with a minimum of 1 years' teaching experience to join our dynamic team. The ideal candidate should have strong knowledge of the RAD Syllabus and preferably be able to teach Hip Hop or Contemporary. Basic Tap would be an advantage but not a must. We offer regular in-house Teacher Training Sessions and are able to support and help teachers to grow. A clean driving license is necessary.

Those interested please send your CV and references to: Principal@turningpointe.ae
Tel: +971 56 1140564
Website: www.turningpointe.ae

Assistant teacher
United Kingdom
job summary
start date: Sept
part time
5/6
NEGOTIABLE
job info
We are looking for a tap teacher for Saturdays, able to teach ISTD grades boys and girls and prepare for exams. Should be confident, good sense of humour, able to make decisions but must be able to work as part of a team. Useful if able to cover modern/jazz/ballet/ contemporary classes occasionally.
Would suit student working towards DDE
contact details
Janet Hunt

Principal

Dance School

6 Common Barn Lane, Lee-On-The-Solent, United Kingdom

02392556860
dance school info
We are a small school with dance classes in Portchester, Fareham Our children's classes are mainly on Saturdays with private lessons and coaching during the week. Really nice friendly atmosphere where respect for pupils and teachers is important.
Scope for more work
RAD Balllet / ISTD Tap and Modern Teacher
United Kingdom
job summary
start date: September 2020
part time
upto 20 hours per week
TBC
job info
I am looking for an enthusiastic teacher who loves teaching and has secure knowledge of the RAD syllabus from Pre Primary to Intermediate and also of the ISTD Tap and Modern syllabus from G1 - Intermediate.
The candidate should also be able to choreograph free work for exams and performances.
The position is for maternity cover until the end of next summer 2021 with the possibility of future work.
contact details
Katy Robinson

Principal

Katy Anne Robinson School of Dance

Laleham Methodist Church, Edinburgh Drive, United Kingdom

07920022870

katyannerobinson@hotmail.co.uk
dance school info
Our school has branches in Laleham and Shepperton in Surrey and we have classes running on a Monday, Tuesday, Friday and Saturday.
We have pupils from age 2 1/2 to senior level and they are all very enthusiastic and keen to learn.
We have a lovely dance team at KAR and we are looking for someone to join the KAR Dance family soon!
RAD Ballet &/or Contemporary Teacher Vacancy - London
United Kingdom
job summary
start date: September 2020 (PAID Training in August)
part time
Monday / Thursday / Saturday
Excellent rates of pay
job info
Elizabeth James Dance Academy is seeking a joyful, knowledgable and inspirational dance educator to join our incredible team in our South West Londons most beautiful suburbs - all within a 20 min from Waterloo.

At your heart you love dance and you teach to give this joy to your pupils and nurture your young students with kindness, respect and encouragement.

If you are a teacher who values teaching excellence we would love to hear from you.

Available hours include but not limited to:

Saturdays 9:00am - 12:30pm - Ballet (St.Margarets)
Mondays 3:30 - 6:45pm - Ballet + Contemporary (Richmond)
Thursdays 3:45 - 6:45pm Ballet (Richmond)

Contact Suze for an online application form via email.

Please drop me a quick email and we'll send you an online application form.
contact details
Susan Bailey

Director

Elizabeth James Dance Academy

7, Mavis Close, United Kingdom

07815289306

suze@elizabethjamesdanceacademy.co.uk
dance school info
Elizabeth James Dance Academy is a thriving school with 3 branches in Richmond, Kew & St. Margarets and a clear vision for our pupils. RAD training is at the core of our education and exam sessions are held twice a year. More recently contemporary and jazz have been added to the curriculum and we are looking to expand throughout the next year.

We pride ourselves on the excellent reputation we have created and the joy we bring to the children in the local community.

Our teaching team is the jewel in our crown and we looking forward to welcome new faculty members over the coming months.
RAD ballet teacher
United Kingdom
job summary
start date: Sept 2020
full time
approx 32
negotiable
job info
We are seeking to hire a positive, happy and enthusiastic RAD ballet teacher with excellent technique, preferably to teach up to and including Advanced 2.
Hours and pay is negotiable, can be part or full time, preferably full time. Options can be discussed.
contact details
Natalie Carter

Principal

Northamptonshire School of Dance

The Woodyard, High Street, Naseby, NN6 6DD, United Kingdom

07894 593397

admin@northamptonshiredance.co.uk
dance school info
Northamptonshire School of Dance is based in brand new vocational size studios with sprung Harlequin floors, piano, mirrors and barres in the pretty rural village of Naseby, close to the M1 and A14 and main train stations to London and Birmingham. We are a happy and thriving school of approximately 280 students, plus adults too. We teach RAD Ballet, Tap, Contemporary, Street, PBT, Pilates and Yoga. We hold RAD exams three times a year, get involved in local projects, hold a full length production every few years in Northampton's main theatre and regularly welcome guest teachers to inspire our students and teachers.
Dance Teacher
United States
job summary
start date: Immediately
full time
20-40
40-50
job info
Professional dance teacher to teach in one or more of these dance styles: Chinese dance, ballet, modern, jazz, K-pop.
Great pay with benefits.
contact details
Janie Yao

Dance of Asian America

9889 Bellaire Blvd., C-335, United States

8326305048
dance school info
Dance of Asian America trains dancers and provides then with performance opportunities. Dance of Asian America reaches over 50,000 people annually with over 50 performances and out reach programs. Call for more info.
ISTD Modern and Tap and RAD Ballet Teacher
United Kingdom
job summary
start date: September 2020
part time
Approx 4-5
TBC
job info
A fun, enthusiastic and dedicated teacher is required to join a small team at East Surrey Dance from September. Classes are normally held in Woldingham, Surrey on Saturdays from 9am to around 1.30pm. Initially, the successful applicant would need to teach ISTD Modern and Tap for fun, non examination classes to ages 4 years upwards, although this may develop with the school. The position would also involve some RAD Ballet teaching, with levels to be confirmed. Currently, classes go from Pre School to Grade 5 and excellent knowledge of these levels is required. Children take part in regular RAD Ballet examinations, Modern and Tap demonstrations, biannual shows, village fairs and other community events. Please contact Mrs Hannah Robinson for further details hannah@eastsurreydance.co.uk. Graduates are welcome to apply.
contact details
Hannah Robinson

Principal

East Surrey Dance

Redhill, Bletchingley and Woldingham, United Kingdom
dance school info
Woldingham has a train station which is easily accessible from London.