Jobs for Dance Teachers
Need a dance teacher? Post your job and advertise your dance teaching opportunity here with DTOL. It's free and only takes a minute.
Current vacancies in China, Hong Kong, United Arab Emirates and United Kingdom.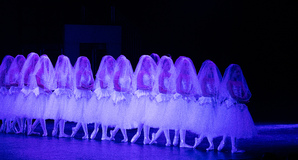 Ballet teacher, RAD qualification required
United Arab Emirates
job summary
start date: 01/09/22
full time
30-40
£3,300 per month (depending on experience)
job info
Package includes -

30-40 hours per week/full-time
Minimum 4 years teaching experience
Monthly salary - £3,300 (16,000 AED) TAX FREE
Salary paid throughout extensive school holiday periods.
Working visa
Annual flight home to country of origin
Private medical insurance
End of service gratuity pay for every year of service.
contact details
Lisa Marshall

Principal & Studio Owner

Diverse performing arts center

Diverse Studios, the curve building, M01 - M03, Al Quoz, Dubai, United Arab Emirates

0501152346
dance school info
We are a large school of 700 students and a faculty of 20 staff who are looking to add to our lively team.
We have been running in Dubai for 14 years and send many students annually to top performing arts colleges in the UK and US…. Many who are now professional performers on the West End and internationally.
Equally we fully believe that all children thrive in a performing arts environment, and we love to nurture all ages and abilities and watch them flourish and grow.

We are looking for a fully qualified, dedicated, experienced RAD teacher to work alongside our head of ballet and help to further develop our ballet department and the skill of our ballet students. We need someone who enjoys working in a team and loves to be creative as there are 'free' classes, shows and competitions annually, alongside the RAD exams/classes.

We look forward to hearing from you :)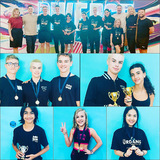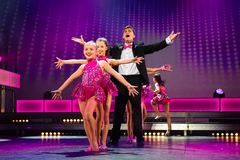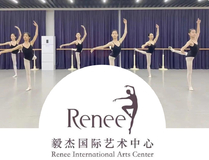 RAD Ballet Teacher
China
job summary
start date: Aug/Sept 2023
full time
25+
$2,800-3,400
job info
Renee International Arts Center Beijing seeks qualified RAD teacher. Applicants must be aged 26-48 and have a degree and a minimum of 2 years experience. Overseas experience is desirable. This role offers a range of classes from Grades 1-8 and includes Vocational classes up to Advanced 1. All classes are taught in English. We have multiple centers across Beijing with a range of recreational and elite dancers. Choreography for shows and competitions required. Additional dance disciplines desirable but not essential. Full Expat package including flights, visa application costs, accommodation and medical insurance.
contact details
Becky Bradbury

International Recruitment

Renee International Arts Center

7 Yuyang Road, Shunyi District, Beijing, China
dance school info
Please do visit our website www.renee-arts.com or our Facebook page Renee International Arts Center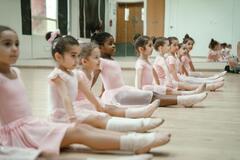 Dance Teacher
United Arab Emirates
job summary
start date: Immediately
full time
25
Dependant upon experience
job info
We are looking for a young, energetic and enthusiastic dance teacher with a minimum of 2 years teaching experience, available immediately. This position is for 4 months with potential to extend to a full-time position should it suit both parties.

Genres required to teach are; Contemporary, Ballet and Commercial dance.
Full driver's license is necessary.
The successful candidate will receive a residence visa, good tax free salary, accommodation and company car as well as medical insurance and flights.

Those interested please email your CV to Donna@turningpointe.ae
Website: www.turningpointe.ae
Instagram: https://www.instagram.com/turningpointeuae/
Facebook: https://www.facebook.com/turningpointeuae
contact details
Donna Dempsey

Principal

Turning Pointe

Abu Dhabi, United Arab Emirates

+971561140564
dance school info
Turning Pointe was founded in 1994 and has flourished to have several dance studios around the UAE.
We have a strong team of loyal long term teachers and admin staff as well as a large faculty of students.
The school teaches RAD Ballet offering exams each year and has a thriving Youth Ballet Program with an annual show at Dubai Opera. We also have several other stage shows throughout the year to showcase our younger students talents and our non ballet students.
The teacher we are currently looking for, will teach the younger years ballet so a knowledge of the RAD syllabus is not necessary.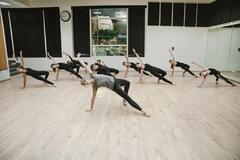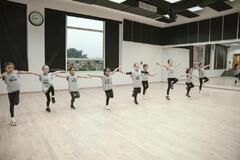 Dance Teacher in Kent
United Kingdom
job summary
start date: Various
part time
Various
From £25.50
job info
We are looking for dance teachers to join our friendly team.

- Flexible freelance work
- Teach people at any age, for any ability
- Great rates of pay
- Work available all over Kent
- CPD and support available
- Work within your passions to develop the career you want.

More information here: https://www.therightstepdc.co.uk/what-we-offer/dance-teacher-support/

Please send a CV and covering letter to us now...

Rebecca.ashton@therightstepdc.co.uk
contact details
Rebecca Ashton

Company Director

The Right Step Dance Company

Sun Pier House, Medway Street, United Kingdom

07851600233
dance school info
The Right Step Dance Company runs lessons for schools, care homes, youth groups and anywhere else that has a dance idea. We work with people at any age, for any ability. We are a team of dance teachers working across Kent and Medway.
Jazz & Hip Hop Instructor
Hong Kong
job summary
start date: 21/08/2023
full time
24
Dependent upon experience
job info
We are looking for an experienced Jazz and Hip Hop instructor to join our team.

We are looking for someone who is enthusiastic, technical, disciplined and creative. They must also love working with children and teenagers of all levels and have the ability to inspire them and help them develop as dancers.

Social media and administration skills are and advantage.
Minimum 2 years of teaching experience required.

To apply, please email your CV to nimisha@islanddance.com.hk

Website: https://www.islanddance.com.hk
Instagram: https://www.instagram.com/islanddancehk
contact details
Nimisha Kashyap

Head Teacher

Island Dance

Island Dance, 514 DB Plaza, Discovery Bay, Hong Kong

+85291590663
dance school info
Hong Kong's premiere dance school offering Jazz, Freestyle, Hip Hop, Ballet, & Tap classes at over 17 locations.

We teach students from the age of 18 months to adult pre-professional dancers. Our team consists of a diverse, creative and talented group of instructors who provide a high standard of dance training that prepare our students for a career in dance and performing arts.