Jobs for Dance Teachers
Need a dance teacher? Post your job and advertise your dance teaching opportunity here with DTOL. It's free and only takes a minute.
Current vacancies in United Arab Emirates and United Kingdom.
Acro Teacher (trained or willing to train)
United Kingdom
job summary
start date: September 2022
part time
3
£25 per hour
job info
Purple Gecko are looking for an already trained Acro Teacher or a dance teacher willing to train in Acro (fully funded) for weekly classes in Ellesmere Port.

Candidate must be good with children and have experience teaching.
Must have the following:
DBS
First Aid
Safeguarding
Public Liability
contact details
Samantha Hickey

Director

Purple Gecko Youth

2 Suncroft Close, Woolston, United Kingdom

07840503471
dance school info
Purple Gecko Youth are an expanding company who have been delivering dance across the North west for 8 years.

We are looking to expand our team and school.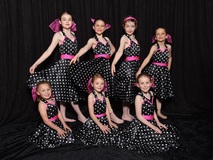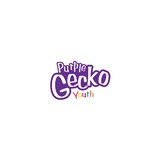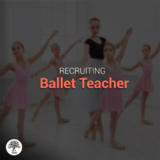 Ballet Teacher
United Arab Emirates
job summary
start date: Immediately
full time
Full Time
Competitive salary
job info
Would You Like To Teach In Or Around Dubai?
SABIS® schools are recruiting for Ballet Teacher positions available in and around Dubai.
Teaching experience and teaching qualifications are desired but not essential as training is provided.

Employment package includes the following:
• Tax-free salary
• End of service gratuity
• Fully furnished rent free apartment
• Transport to and from school
• Water, electricity and other utilities are free
• Free return ticket
• Savings scheme
• Excellent career prospects
• Full training provided
• Transferability to all of our schools globally
• Multicultural staff of 60 nationalities
• Multicultural eager students
• English is the only means of instruction
• Cutting edge educational technology
• Long established company (1886)
contact details
Olesia Pogorielova

SABIS® International Schools

University City Road, Industrial Area 6, Sharjah, UAE, United Arab Emirates

+971-6-558 2717
dance school info
All SABIS® schools are part of a global education network that has an active presence in 20 countries and educates over 70,000 students. Based on a proven proprietary system, and with over 8,000 employees, the SABIS® Network provides students with a top-quality education that prepares them to meet the challenges of a changing world. SABIS® schools offer exciting and fulfilling career opportunities for graduates of all disciplines in teaching and many other positions related to the field of education and education management.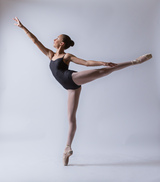 Dance Teacher
United Arab Emirates
job summary
start date: 15 August 2022
full time
30
Dependant upon experience
job info
We are looking for an energetic, enthusiastic professional teacher, with a minimum of 1 years' teaching experience to teach free ballet classes, non syllabus Commercial Dance, Modern and Younger Years Tap. The ideal candidate would have a background in dance and be passionate about teaching. We offer regular Teacher Training Sessions and are able to support and help teachers to grow. A driving license is a must..

We offer an excellent tax free salary paid during vacation time too, medical health insurance and annual flight allowance to home country.
contact details
Donna Dempsey

Principal

Turning Pointe

P O Box 36579, Dubai, United Arab Emirates

+971561140564
dance school info
Turning Pointe was established in 1995 and is a large thriving dance school with a dynamic team of friendly professional teachers, offering classes in RAD Ballet, Tap, Contemporary, Hip Hop and Fusion Classes.

We offer RAD exams, competitions, shows and also have a Youth Ballet program with an annual performance at Dubai Opera House.

Our website will give you a good feel for the school.
https://www.turningpointe.ae/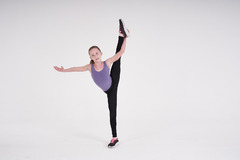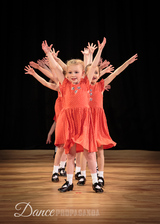 Tap teacher & Jazz Teacher wanted
United Kingdom
job summary
start date: September 2022
part time
5 to 10 hours per week
£25 per hour
job info
I am looking for an ISTD Tap teacher for our school based in Romsey, Hampshire to start in November 2022. Current timetable includes classes from Primary to Intermediate, over approx. 5 hours per week with the potential to add more hours for ISTD Modern too should the teacher be available for this. Current hall availability on Tuesday or Wednesday after school. We are also looking for a Saturday teacher to teach Jazz and or Lyrical and musical theatre classes! Flexible rates of pay offered, relevant to qualifications and experience. Applicants must have, or be willing to obtain a DBS certificate. Please get in touch to apply or for further info - hannah@tvdance.co.uk Many Thanks
contact details
Hannah Harrison

Principal

Test Valley School of Dance

Woodley Village Hall / Abbotswood Community Centre, Romsey, Hampshire, United Kingdom

07709868821
dance school info
The Test Valley School of Dance is now in it's 10th year of providing dance classes to children in the Romsey / Southampton area. We aim to provide a broad education in dance and try to offer a timetable which reflects the industry.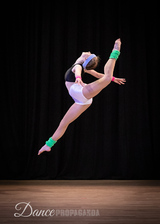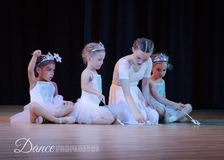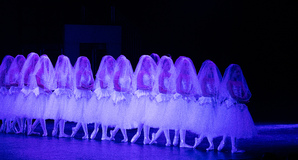 Ballet teacher, RAD qualification required
United Arab Emirates
job summary
start date: 01/09/22
full time
30-40
£3,300 per month (depending on experience)
job info
Package includes -

30-40 hours per week/full-time
Minimum 4 years teaching experience
Monthly salary - £3,300 (16,000 AED) TAX FREE
Salary paid throughout extensive school holiday periods.
Working visa
Annual flight home to country of origin
Private medical insurance
End of service gratuity pay for every year of service.
contact details
Lisa Marshall

Principal & Studio Owner

Diverse performing arts center

Diverse Studios, the curve building, M01 - M03, Al Quoz, Dubai, United Arab Emirates

0501152346
dance school info
We are a large school of 700 students and a faculty of 20 staff who are looking to add to our lively team.
We have been running in Dubai for 14 years and send many students annually to top performing arts colleges in the UK and US…. Many who are now professional performers on the West End and internationally.
Equally we fully believe that all children thrive in a performing arts environment, and we love to nurture all ages and abilities and watch them flourish and grow.

We are looking for a fully qualified, dedicated, experienced RAD teacher to work alongside our head of ballet and help to further develop our ballet department and the skill of our ballet students. We need someone who enjoys working in a team and loves to be creative as there are 'free' classes, shows and competitions annually, alongside the RAD exams/classes.

We look forward to hearing from you :)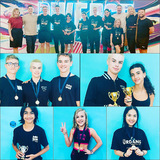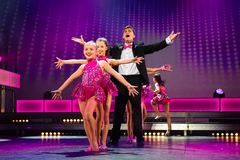 Ballet teacher
United Kingdom
job summary
start date: 31/10/2022
full time
11
£20.00 hour
job info
We are looking for a ballet teacher for our friendly school in Somerset. Children from 3-18 years. Looking for a friendly teacher
contact details
Katrina Lyndon

Principal

KLBC Dance School

Merthyr Road, Pontypridd, United Kingdom

07930656086
dance school info
We are a friendly dance school in Somerset covering all genres. We have classes for all age groups starting from 3 years old.
Ballet, jazz, modern, tap. Looking to expand in the future and add contemporary and musical theatre.
Freestyle Disco Teacher
United Kingdom
job summary
start date: 21.9.2022
part time
1
£25 - £30
job info
We are a recruitment Agency looking for a Freestyle Disco Teacher - After-school club
Start: Wednesday 21st September
Salary: Employed £25 + Holiday pay / Self Employed £30 (must be able to prove self-employed)
Day: Every Wednesday (Term time)
Time: 3.15pm 4.15pm 1 hour after school club
Location: Thornton Heath, Croydon
*Please Note
Teachers must be able to commit to the full school term
Please also note that this is a 1 hour after school club
Responsibilities:
Ability to work on your own
Teaching fun and energetic routines to Key Stage 1 (5yrs-7ys)
Essential requirements
A current enhanced DBS check
Experience teaching primary school age children.
Excellent timekeeping and reliability
Legal right to work in the UK (and must be currently residing in the UK)
References

For further information please contact Beverley on 07956561248 or send CV to beverley@actrecruitment.co.uk
contact details
Beverley McKenzie

Active & Creative Teachers

74 Moore Road,, Upper Norwood, United Kingdom

+442083553431
dance school info
As a recruitment agency we are always looking for qualified teachers
Theatre Dance Teacher
United Kingdom
job summary
start date: September 2022
part time
16
Negotiable
job info
We would like to appoint a Dance Teacher to teach a variety of subjects including Ballet, Tap, Modern Jazz to pupils aged from 3 to adults. You will need to teach on Saturdays and a few evenings during the week.
contact details
Joanne Perkins

Principal

Spencer School of Dance

Unit 13B Bath Mills, Albert Street, Huddersfield, United Kingdom

07983419570
dance school info
A Theatre Dance School established for over 70 years in Huddersfield.

Offering classes in Ballet, Tap, Modern Jazz, Musical Theatre, Acro & Lyrical

IDTA exams
Festival training
Annual shows
Dance teacher
United Kingdom
job summary
start date: As soon as possible
part time
3/4 hours
35£
job info
**Richmond dance school** seeks ** Dance Teachers **for its' after school clubs in the South West and West London, starting as soon as possible. Classes last one hour between 3:15pm to 4:45pm on weekdays and cover jazz, modern and musical theatre classes to primary school children.
£35 per hour

Applicants should have a DBS certificate or be able to get one, be professional and reliable and able to commit to at least one academic year. Strong choreography skills are also required.

Interested applicants should email CV to Nuria Merediz at [nuria@richmonddanceschool.com](mailto:nuria@richmonddanceschool.com)

For further information call Nuria on 07931342926 or visit www.richmonddanceschool.com
contact details
Nuria Merediz

Principal

Richmond Dance School

219 St Margaret's Road, Twickenham, United Kingdom

07931342926
dance school info
Based in South West London, Richmond Dance School offers Jazz, Commercial and Musical Theatre dance for children from 4-15 year olds.
Musical Theatre Dance Teacher
United Kingdom
job summary
start date: asap
part time
2.5
25
job info
Rise Studios in Rickmansworth, Hertfordshire, is looking for a Musical Theatre dance teacher for our Friday classes. 5-7.30pm. A range of ages from 3 to 15 years.

We have a fantastic air conditioned dance studio, with full length mirrors. Lovely, talented kids, and you'd be joining a friendly and nurturing team!
contact details
Claire Munday

Principal

Rise Studios

Yew Tree House, High Street, High Street, United Kingdom

+447779038161
dance school info
Rise Studios has been running in Rickmansworth and Watford, Hertfordshire for over 20 years and has an ethos of positivity, camaraderie and nurture! Come and join our fantastic team :-)