Jobs for Dance Teachers
Need a dance teacher? Post your job and advertise your dance teaching opportunity here with DTOL. It's free and only takes a minute.
Current vacancies in United Arab Emirates and United Kingdom.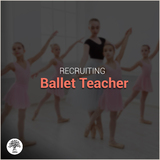 Ballet Teacher
United Arab Emirates
job summary
start date: August 2022
full time
Competitive salary
job info
Would You Like To Teach In Or Around Dubai?
SABIS® schools are recruiting for Ballet Teacher positions available in and around Dubai.
Teaching experience and teaching qualifications are desired but not essential as training is provided.

Employment package includes the following:
• Tax-free salary
• End of service gratuity
• Fully furnished rent free apartment
• Transport to and from school
• Water, electricity and other utilities are free
• Free return ticket
• Savings scheme
• Excellent career prospects
• Full training provided
• Transferability to all of our schools globally
• Multicultural staff of 60 nationalities
• Multicultural eager students
• English is the only means of instruction
• Cutting edge educational technology
• Long established company (1886)
contact details
May Villaruel

SABIS® Network Schools

University City Road, Industrial Area 6, Sharjah, UAE, United Arab Emirates

+971-6-558 2717
dance school info
All SABIS® schools are part of a global education network that has an active presence in 20 countries and educates over 70,000 students. Based on a proven proprietary system, and with over 8,000 employees, the SABIS® Network provides students with a top-quality education that prepares them to meet the challenges of a changing world. SABIS® schools offer exciting and fulfilling career opportunities for graduates of all disciplines in teaching and many other positions related to the field of education and education management.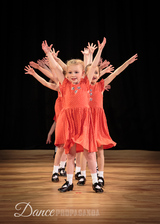 Tap teacher & Jazz Teacher wanted
United Kingdom
job summary
start date: September 2022
part time
5 to 10 hours per week
£25 per hour
job info
I am looking for an ISTD Tap teacher for our school based in Romsey, Hampshire to start in November 2022. Current timetable includes classes from Primary to Intermediate, over approx. 5 hours per week with the potential to add more hours for ISTD Modern too should the teacher be available for this. Current hall availability on Tuesday or Wednesday after school. We are also looking for a Saturday teacher to teach Jazz and or Lyrical and musical theatre classes! Flexible rates of pay offered, relevant to qualifications and experience. Applicants must have, or be willing to obtain a DBS certificate. Please get in touch to apply or for further info - hannah@tvdance.co.uk Many Thanks
contact details
Hannah Harrison

Principal

Test Valley School of Dance

Woodley Village Hall / Abbotswood Community Centre, Romsey, Hampshire, United Kingdom

07709868821
dance school info
The Test Valley School of Dance is now in it's 10th year of providing dance classes to children in the Romsey / Southampton area. We aim to provide a broad education in dance and try to offer a timetable which reflects the industry.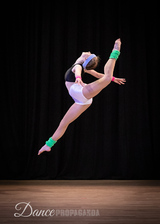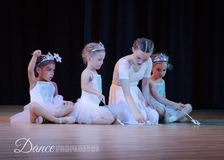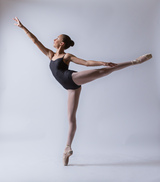 Dance Teacher
United Arab Emirates
job summary
start date: 15 August 2022
full time
30
Dependant upon experience
job info
We are looking for an energetic, enthusiastic professional teacher, with a minimum of 1 years' teaching experience to teach free ballet classes, non syllabus Commercial Dance, Modern and Younger Years Tap. The ideal candidate would have a background in dance and be passionate about teaching. We offer regular Teacher Training Sessions and are able to support and help teachers to grow. A driving license is a must..

We offer an excellent tax free salary paid during vacation time too, medical health insurance and annual flight allowance to home country.
contact details
Donna Dempsey

Principal

Turning Pointe

P O Box 36579, Dubai, United Arab Emirates

+971561140564
dance school info
Turning Pointe was established in 1995 and is a large thriving dance school with a dynamic team of friendly professional teachers, offering classes in RAD Ballet, Tap, Contemporary, Hip Hop and Fusion Classes.

We offer RAD exams, competitions, shows and also have a Youth Ballet program with an annual performance at Dubai Opera House.

Our website will give you a good feel for the school.
https://www.turningpointe.ae/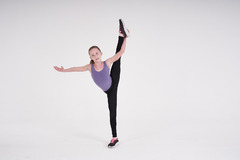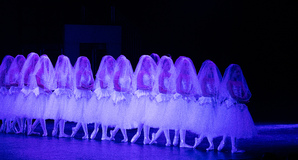 Ballet teacher, RAD qualification required
United Arab Emirates
job summary
start date: 01/09/22
full time
30-40
£3,300 per month (depending on experience)
job info
Package includes -

30-40 hours per week/full-time
Minimum 4 years teaching experience
Monthly salary - £3,300 (16,000 AED) TAX FREE
Salary paid throughout extensive school holiday periods.
Working visa
Annual flight home to country of origin
Private medical insurance
End of service gratuity pay for every year of service.
contact details
Lisa Marshall

Principal & Studio Owner

Diverse performing arts center

Diverse Studios, the curve building, M01 - M03, Al Quoz, Dubai, United Arab Emirates

0501152346
dance school info
We are a large school of 700 students and a faculty of 20 staff who are looking to add to our lively team.
We have been running in Dubai for 14 years and send many students annually to top performing arts colleges in the UK and US…. Many who are now professional performers on the West End and internationally.
Equally we fully believe that all children thrive in a performing arts environment, and we love to nurture all ages and abilities and watch them flourish and grow.

We are looking for a fully qualified, dedicated, experienced RAD teacher to work alongside our head of ballet and help to further develop our ballet department and the skill of our ballet students. We need someone who enjoys working in a team and loves to be creative as there are 'free' classes, shows and competitions annually, alongside the RAD exams/classes.

We look forward to hearing from you :)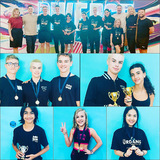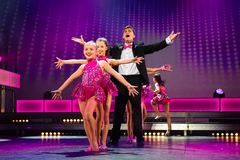 Gymnastics/ Acro teacher
United Kingdom
job summary
start date: 09/09/22
part time
3
£15-£20 hour
job info
We are a small dance school in South Wales near Cardiff looking for an Acro / gymnastics coach for children from 5-16 years. There will be in two separate groups. This class will help with flexibility, strength, control, coordination and add acrobatic skills.
contact details
Katrina Lyndon

Principal

KLBC Dance School

Merthyr Road, Pontypridd, United Kingdom

07930656086
dance school info
We are a relatively new small dance school looking to expand. We currently teach ballet, jazz, contemporary and jazz and are looking to add other genres.
RAD Ballet Saturday Teacher
United Kingdom
job summary
start date: 17 September 2022
full time
2 hrs +
£25.00
job info
The Ballet Academy is offering a, newly created, Teaching role for an enthusiastic, RELIABLE RAD Ballet teacher on Saturday mornings. This is currently a 2-hour slot (9.15 to 11.15) but we hope to add more classes as the school grows. Also, there are a couple of hours available on Tuesdays if you would like them. A preferred candidate would have at least 2 years teaching experience and have their own reliable transportation. They should be available to teach for the full academic year.
Terms of Hire: Free Lance
Qualifications required: RAD qualified teacher, current DBS, Current First Aid. Dance teacher Insurance
Responsibilities include: Delivering RAD classes at Preschool and Pre-primary level on a Free Lance Basis, taking registers, Liaising with parents and principal, preparing students for Class awards and our biannual show. Opening and closing the school Hall. The ability to create and run creative dance workshops in holiday time would be a bonus.
contact details
Sally Sumner

Principal/ School Owner

The Ballet Academy Weybridge

Flat 3, The Mill, Whittets Ait, Jessamy Rd., United Kingdom

07881384833
dance school info
The Ballet Academy was founded in 2014. It is a relatively small school with 45 students but we are getting ready to grow with the help of another teacher. Ballet is our only genre but I would love to introduce another type of dance experience for my students through workshops to start with and then hopefully classes on the timetable. All RAD exams undertaken so far have results of Distinction and High Merit. We have just finished our 3 biannual show at the lovely new theatre in Esher. Our students are joyful, ambitious and all very mannerly. look us up on face book or see our website to get to know us better. Hope to meet you soon!
Dance teacher
United Kingdom
job summary
start date: 09/09/2022
part time
3
£20 hour
job info
Hi, we are looking for a dance teacher to work within our small friendly dance school, teaching children from 5-16 years in separate groups.
contact details
Sharon Lyndon

Dance teacher

Klbc

2 Argoed Ganol cottages, Blackwood, United Kingdom

07930656086
dance school info
We are a small friendly dance school in South Wales ( near Cardiff ) mainly focusing on ballet. We have other genres such as contemporary, jazz, and Gym/Acro.
Acro Teacher (trained or willing to train)
United Kingdom
job summary
start date: September 2022
part time
3
£25 per hour
job info
Purple Gecko are looking for an already trained Acro Teacher or a dance teacher willing to train in Acro (fully funded) for weekly classes in Ellesmere Port.

Candidate must be good with children and have experience teaching.
Must have the following:
DBS
First Aid
Safeguarding
Public Liability
contact details
Samantha Hickey

Director

Purple Gecko Youth

2 Suncroft Close, Woolston, United Kingdom

07840503471
dance school info
Purple Gecko Youth are an expanding company who have been delivering dance across the North west for 8 years.

We are looking to expand our team and school.
Dance Teacher
United Kingdom
job summary
start date: 6/9/2022
part time
2
£21 per hour
job info
We are looking for a passionate and energetic dance teacher to join our brand new Leeds team, based in LS17.

Applicants should have qualifications/experience in teaching their discipline and/or relevant professional experience.

Vacancy is currently for a permanent class on Tuesday afternoons 4.30-6.30pm. Other teaching and party hosting opportunities may be available for the right candidates.

Applicants should hold an enhanced DBS or be prepared to undertake one. Applicants should also be prepared to undertake training in first aid and safeguarding (if certificates not already held).
contact details
Nikki Johnson

Director

Noodle Performance Arts

V1-2 Staniforth Works, Hackenthorpe, Sheffield, United Kingdom

07984461711

nikki@noodleperformancearts.com
dance school info
Noodle Performance Arts is an establishes theatre school, launching classes in Leeds in September 2021.