Jobs for Dance Teachers
Need a dance teacher? Post your job and advertise your dance teaching opportunity here with DTOL. It's free and only takes a minute.
Current vacancies in Canada, Hong Kong and United Kingdom.
ISTD Tap and Modern Teacher
United Kingdom
job summary
start date: 11th September 2020
part time
3.5 hours
£26 - £28
job info
We are looking for a qualified ISTD Tap and Modern teacher for our studio in Chiswick W4. The Friday evening classes are Primary, Grade 1, Grade 6, Intermediate and Advanced 1. There are two studios and the teachers split the groups between both rooms. This allows two levels to come at the same time and the teachers collaborate on which group they will teach and in which genre.
There is the potential for further work if you are interested in Festival choreography and teaching private lessons.
We are looking for someone who is experienced, enthusiastic and knowledgeable.
contact details
Joanna Lundy

Frances Lundy School of Dance

The Hayloft, 3 Bond Street, Chiswick, London W4 1QZ, United Kingdom

+447903123666

franceslundyschoolofdance@hotmail.com
dance school info
The school was established in 1984 and runs from its own building, situated a seven minute walk from the tube station.
We have classes in RAD Ballet, ISTD Tap, Modern and Ballroom and Gymnastic Aerobics, The school has an excellent reputation as being for students who are serious about their dance. Our exam results are excellent, with 60% of students achieving Distinction in the last session of ISTD examinations.
We do a theatre performance every three years, though this might be put on hold until the next academic year (2021 - 2022).
We also have a competition squad who compete in the All England competitions.
There is a lovely staff team and our studio manager is on hand to do anything involving administration and general day to day organisation of the classes.
We would love to hear from you - so please send you CV and photo to: franceslundyschoolofdance@hotmail.com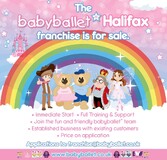 babyballet® Halifax Franchisee
United Kingdom
job summary
start date: Immediate
full time
40
Dependent on growth of the business
job info
Amazing opportunity for business-minded dance school owner / dance teacher in Halifax!

babyballet® Head Office are looking to recruit an ambitious, motivated and fun franchisee to join our friendly team and run the established successful flagship franchise in Halifax with immediate effect.

The successful applicant will receive full training and support to have their own business using the tried and tested syllabus, systems and brand, which have been developed over 15 years.

So, if you know anybody who is interested in having their own dance based business, maybe somebody who has been made redundant or is looking to dance out of lockdown into a new career, it would be wonderful if you could share this opportunity with them.

Applications are being taken at https://babyballet.co.uk/franchise/application-form/
and the closing date for initial applications is 13th September 2020.

Thank you!
contact details
Claire O'Connor

Founder and CEO

babyballet® Head Office

Halifax, United Kingdom

01422329471

claire.oconnor@babyballet.co.uk
dance school info
babyballet creates memories, helps to make dreams come true so if you've ever dreamed of running your own dance business, then a babyballet franchise could be just the opportunity you've been waiting for. With territories available throughout the UK, setting up and running your own babyballet franchise business could be nearer than you imagine!

When you join the babyballet franchise network, you immediately become part of a much wider franchise family. With over 80 babyballet franchise businesses running across the country, we pride ourselves on being supportive and caring to help each and every franchisee to reach their own potential and business goals.

The franchise area you take on will be yours and yours alone – every franchisee has exclusive rights to run classes in their chosen area.

In addition to providing our award-winning classes within their area, franchisees also earn money from babyballet parties, shows and through selling our adorable range of uniform and merchandise.

Dance Teacher
Canada
job summary
start date: September 2020/maybe later due to Covid 19
full time
30-40
$28-$35 CAD depending on qualifications and experi
job info
Full time teaching role. Candidate must be highly skilled in teaching several of the following genres from beginner to advanced. Ballet, Tap, Jazz, Lyrical, Hip hop, Musical Theatre and/or Acro.

It would be a great advantaged if the candidate was qualified with ISTD and already has experience with entering for exams.
A driving license is necessary due to two studio location, candidate must commit to making the 1.5 hour drive to the second location.

Role will create show pieces for every class once per year along with the possibility of exams and a performance and or a competition team.

Candidate must have either a dance degree or a full qualification with a dance governing body, ISTD, IDTA, RAD along with a minimum of 1 year full time teaching position and reference.
contact details
Faith Scott

studio owner

jump academy of dance

Jump Acadmy of Dance, 8 Cowrin Ave, Unit 1, Clarenville, Canada

7094662818
dance school info
Candidate should be willing to go through the process to apply for permanent residency in Canada and the employer has the ability to get visas for your whole family.

Employer will offer subsidized housing and use of a vehicle along with a return flight along for the 1st year of employment.

Candidate should be understanding that start date could range from September 2020 - September 2021 due to covid-19 and international travel restrictions.
London Ballet Teacher Required
United Kingdom
job summary
start date: End of Sep 2020
part time
3 hours
£30
job info
Principle Ballet Teacher Required

for a Performing Arts School
Based in Forest Hill, South London.

Part-Time ballet teacher vacancy, for a registered teacher who is
dedicated, enthusiastic and creative:

• Commencing Sep 2020

• Pupils Aged 4+

• Competent at teaching all levels, with excellent communication skills and an ability to demonstrate to a high standard. Able to focus on technique through the grades, whilst instilling a love for dance. A secure knowledge to teach pointe work and well planned/structured classes.

• Registered teacher status or working towards a registration.

• 1st Term - To prepare students for Ballet exams (From September, Exams in March)

• 2nd Term - To choreograph ballet dances to be included in the school's annual show which is performed at a local Theatre.

• Saturday 09:00hrs – 12:00hrs (£30 per hour)

• Must be able to get a 'cover' for the classes if unavailable to teach.

• DBS check preferred but can be arranged if necessary

Please send CV to
contact details
Yvonne Scott

Owner

Studio 23 Performing Arts

Studio 23 Performing Arts , Ackroyd Community Centre, Ackroyd Road, Forest Hill, London SE23 1DL, United Kingdom

studio23performingarts@outlook.com
dance school info
More about the school please click on link below:

https://www.studio23performingarts.co.uk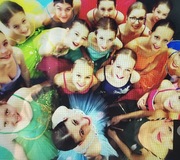 Teacher
United Kingdom
job summary
start date: Sept-Dec
part time
Varied
£15-20 p/h depending on qualifications
job info
looking for a part-time teacher (hours/ days negotiable) to add to the team. Ideally qualified in Tap, Modern (ISTD or IDTA, other syllabus considered) Contemporary/Acro also beneficial . Currently concentrating on RAD ballet exams but would like to offer more options to pupils.
We have a friendly relaxed school but looking to add to the team.
contact details
Helen Fowles

Principal

Focal Pointe Dance School

St Johns, Worcester, United Kingdom

01905749469
dance school info
An established school (over 20years) and currently teach RAD ballet, Tap, Contemporary, Jazz, PBT and MT. Currently concentrating on RAD ballet exams but would like to also offer exams in Tap, Modern etc
We do a show every 2 years and regular exam sessions. We have pupils from 3yrs- Adult
Would love an enthusiastic teacher to add to our friendly team.
Performing arts & fitness tutors
United Kingdom
job summary
start date: 1.10.20
part time
Varies
Per hour
job info
S1UK currently require additional tutors to lead sessions within our studio. The successful applicant must be flexible with regards to their working hours, demonstrate excellent time keeping skills and have the ability to lead and structure a large group of either children, young people or Adults.The below experience is required (More than one skill would be an advantage) 

S1UK are in search of motivated Instructors such as, 

Yoga/pilates,

Dance, inc- Ballet, Tap, street, Hip Hop, Salsa+ More

Personal trainer/fitness trainer

 Acro/gymnastics

Ariel silks/ Hoop

Self defense/martial arts

to be a part of our creative health & arts family within the community.

Job Requirements

A passionate, outgoing, positive, and energetic person that loves the arts and fitness. An individual who enjoys motivating & supporting students/ clients in a world-class arts / fitness experience. 

Minimum two years of working experience with children, Young people and adults 
contact details
Sasha Mcintosh

Director

Studio1UK

The Broadway, United Kingdom

07914667909
dance school info
S1UK offers the best affordable professional training in Dance▪ Fitness & Performing Arts for all ages& abilities.
Teamed with top qualified/DBS checked professional tutors working in the creative arts industry today.
 Supported by Sylvia Young Theatre School Alumni 
Dance teacher
Hong Kong
job summary
start date: October 2020
full time
30
HKD 24,000 PER MONTH
job info
Looking for dance teacher who is vaganova trained and has teaching diploma
able to teach all ages of children and also adults
contact details
Leila Alpiyeva

Artistic director

Russian ballet school

Fortress tower, 250 kings road, north point, Hong Kong

+85295059305
dance school info
We are a unique ballet school in hong kong as we follow the vaganova method of ballet
Ballet teacher
United Kingdom
job summary
start date: September 2020
part time
5
£45-£50 per hour
job info
We are looking for a teacher to take over classes for children 2-8 years. Qualifications and considerable experience in this area are necessary.
contact details
Anastassia Uspenskaya

Hampstead Ballet School

Hampstead Quaker Meeting, 120 Heath Street, NW3 1DR, United Kingdom

07764587851
dance school info
We teach children, adults and stage regular shows for our pupils.
Assistant tap teacher
United Kingdom
job summary
start date: Immediately - sept
part time
5
NEGOTIABLE
job info
I am looking for a tap teacher to start immediately for Saturdays - term time - to work with lovely children from 5 - 14 years. Must be able to work on own initiative and with others. As well as tap it would be useful if able to fill in occasionally for ballet / modern but not essential. Ability to choreograph an advantage.
Must be able to work in kind way with fun and confidence, and able to converse with parents and pupils with curtesy and respect
Suit new teacher/ student looking for a few hours teaching practise
Fareham, Hampshire
contact details
Janet Hunt

6 Common Barn Lane, Lee-On-The-Solent, United Kingdom

02392556860
dance school info
We are a long established school but quite small now. We are located between Fareham and Portsmouth. Very happy family atmosphere with professional approach in our work and dealings with pupils and parents.
We are RAD ballet and ISTD tap, modern, contemporary etc
Ballet/Modern teacher
United Kingdom
job summary
start date: Sept 20
part time
6.5
TBC
job info
Looking for cover on Monday and Tuesday afternoons teaching ballet and modern from Primary up to Intermediates. We are an ISTD school but as not planning on taking exams for a while a mixture of free work/syllabus/fun/ choreography would be good. I want someone whose bubbly, happy, animated and has a real energy about them. Someone who can read the mood of the class and keep the kids interested!
contact details
Sarah Whiteside

Principal

Whiteside's School of Dance

Centenary Hall, Wheelers Lane, Smallfield, Surrey, United Kingdom

whitesidesschoolofdance@gmail.com
dance school info
We are a small village ISTD dance school established in 1988. We have good facilities with a large hall, cafe etc. Nice sized classes, nice kids!