Greece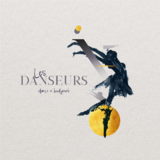 Joanna Karpouza
Dance Teacher RAD, ISTD, FCDA / Choreographer
Les Danseurs
14th Anthimou Gazi Str., Larissa

+302413021661

+306947125417

Baby classes, Creative dance, Classical Ballet RAD, Modern ISTD, Contemporary ISTD/CDA, Floor Barre-Zena Rommett
Loula Daskalou
BA(Hons), MA Choreography

29 Mirivili Street, 16673 Voula-Athens

210-8990946

6944205610

Ballet, modern and jazz teaching, improvisation and choreography coaching
Elena Tsouma
MA Arts in Ballet, ARAD, PTS

Dimotiki Odos Thessalonikis Thermis, Thermi Thessaloniki

+30 2310474180

+30 6948402322

http://www.masterschoolofdance.gr

Teaching, coaching, choreographing Ballet & Jazz
maria ioanna xanthaki
MA in choreography, BA in dan
6944786276
choreography and video pro, contemporary, ballet, and jazz teaching, improvisation and ch
Elena Dara
IDTA Fellow in Latin&Ballroom, 16 years experience
Burlesque By Elena Ballroom Studios
El.Venizelou 127 N.Ionia, L. Dimokratias 47, Melissia

+306936187567

+306936187567

- Professional Examinations for IDTA Certificates (Latin & Ballroom all levels)
-Examination Simulation
-High Leveled Mechanics
-Preparation for Competitive Solo Ladies Latin Choreography
-Latin & Ballroom Dance Theory
-Social Dance
-Wedding
Marianna Vassilatou
R.A.D. T.DIP - Pilates Cert.

DanceWay - School of Dance, Accredited by the State - 84, L.Karea, 16233- Vironas-Athens

2107652653

6974826587

All Ages, R.A.D.-I.S.T.D.Ballet&Modern S.B.S.Spanish, Pilates & ReHabilitation
Eleni Tsompanaki
Contemporary Dance Teacher

97 Artakis, N.Smirny

003 210 93393

003 693657281

Melina Project Education and Culture
Valerie Harden - Gremos
ARAD(Voc Graded Examiner) AIS

Zefyron 18, Aghia Paraskevi

2106010122

6972770307

available for seminars, examination preparation, choreography and repertory coaching.
Michaella Kefalogianni
RADTeacher BA , LRAD

9 Kallergon Square 71201, Heraklion-Crete

210 9854279

6974237838

Teaching ballet,contemporary,jazz,street -jazz,hip hop.Professional dancer in a dance co
Effie Sotira
ARAD,Dip.RBS(Teacher's course)

6A Kokkinaki st, Kifissia 145 61

210-8075862

6994593079

Ballet teacher
spyridoula karaferi
dance teacher/ Dance Therapist

Areos 15, 41221 Larissa

0030 6932853971

Contemporary Theatre Dance/ Improvisation/ Choreography/ Dance Therapy
Steriani Tsintziloni
BA in Dance, MA in Dance Studi

38, Sevastias street, 157 71 Zografou Athens

+301 7488170

+30944 415170

Classical ballet teacher
Thomas Gkountis
Ballet teacher Vaganova/R.A.D

Laboratory of Classical Dance-Macedonias71-54644Thessalonica-Greece, Marcou Mpotsari8-54643 Thessalonica

2310 814525

6937940742

Ballet -Contemporary-body contitioning-keer Fit for all ages
George Raptis
G.A Raptis dance school /konstantinoupoleos,164, 121.33 Peristeri, Athens

2105757999

6945377022

Latin,smooth,greek,salsa,argentine tango,belly dance
Fotini Gadala
Oriental Bellydance Lessons

Greek - Egyptian Teacher & Examiner, Agias Eleousis 5, Athens, Greece, Teaching & Learning Authentic Middle Eastern Folklore Dances

+302103211008

Gadala Specialised School Of Teaching Oriental Belly Dance since 2005 /Member MEDWOR/ CID
Marita Sanguinetti
Master of Arts

Meditaiton Dance School, Balance Centre, Skyros

0 22220 91090

Mindfulness and health through Meditation Dance, Yoga Nidra and Pranayama.
Samantha Spirou
F.I.D.T.A.

DanceInternational, Theodosiou 31, Corfu

06610 27559

0938267328

Ballet,Modern,Jazz,Tap,Majorettes.Professional coaching .Theatre Adjudicator
Vassilis Skepetaris
Profesor de Baile Espanol

Plaza De Baile 13 25th March N. Smyrni

2109336855

6936288066

http://www.flamencodanceschool.gr

Exams IDTA:latin, ballroom, freestyle, line dancing, rock 'n' roll, cheer. SDS:flamenco
Ioanna Bournia
BA (Hons) Dance & Culture

32 Vas. Sofias, Kalamata, 24100

1-9953653

DEPAK, School of Dance, Kalamata, GREECE
katerina voulgari
idb2-idta silver

sardeon 9 n.smyrni

2109341331

6973591053
Elina Melenti
RAD Registered teacher

School of Dancr Elina Melenti Fotini Santorinaiou- State certified, Athanasiou Diakou 57,Kifissia , 145 61

210 8018398

RAD classical ballet, contemporary dance, dance stretching
Marianthi Vrettou
BA in Dance

Aidiniou 35, Nea Smyrni, Athens

6947 512045

Ballet, Modern, Martha Graham Technique, Gyrotonic, Gyrokinesis, Pilates
Christina Roka
BA (Hons), LRAD

14 Myrsinis Street, Kifissia 145 62, Athens

1 801 3032

Freelance ballet and modern teacher in RAD and ISTD syllabi.
Athena Kotsi
MIDTA

Athanasiou Politi 1, Corfu

2661047169

6942424995

Classical Ballet, Tap, Modern, Jazz, Majorettes