Denmark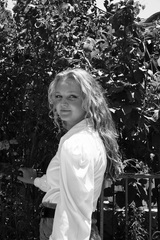 Agáta Ženíšková
contemporary dance,modern dance techniques,ballet
Copenhagen Contemporary Dance School
Game Street Mekka

https://agatazeniskova.wixsite.com/dance/gallery

Copenhagen Contemporary Dance School (2018 - 2021)
Diploma in Contemporary Dance
Dance Center prague conservatory- gymnasium (2014 - 2018)
High School Education
Classical and Modern dance Diploma, DiS
Irina Zavialova
Dance(ballet) teacher

Midgarden 11 st.th., 7500 Holstebro

004597406397

vaganova academy/Peter Sauffuss Ballet(company classes);Peter Sauffuss Ballet school
Iben Hutzelsider
Rad registrated teacher

Ballet Akademiet, Klostergade 30, 8000 Århus C

86292702

30333829

RAD Classical, contemporary, jazz and tap is taught at the Ballet Akademiet
Melinda Young Langeland
Fredensborg Balletskole, Rømersgade 27, 4tv, 1362 Copenhagen K

33 15 16 25

classical ballet for all ages and levels
Dorte Kreutzfeldt
Ballet, composition, impro.

new ballet experience - skarøgade 5, DK-2100 Copenhagen

+45 3918 4909

lysBALLET, Bournonville-inspired tecnique and improvisation
Elisabeth Schaldemose
RAD RTS, BA(hons)DE

Københavns Ballet Akademi, Struenseegade 15 A, 2200 København N

3537 2480

2063 4211

Teaching the Syllabus of RAD, Grades and Vocational classes
Elisabeth Schaldemose
Frederiksberg Balletskole, Rantzausgade 60, 22oo Copenhagen N

35 37 24 80

Royal Academy of Dancing Syllabus is taught at the Frederiksberg Balletskole
Tony Jacob
Souls In Motion Dance Studio - Vesterbrogade 24B, 2 Sal, 1620 Copenhagen V

32 51 55 06

25 33 12 81

Ballet, Jazz, Contemporary Dance, Salsa, Yoga
Adrienne Matheson
International experience

store kongensgade 71a, 1264 Copenhagen K

33320667

40573321

http://home.worldonline.dk/~matheson/

Worked with large and small companies worldwide as well as smaller groups.
bright pierre
3 alfred cluysenaar, 1060 brussels

0479 672 831

jazz and moder'n jazz
Cornelia Zinckmann
MA in fine arts

Kirkegårdsvej 22, 1th. / teaches at National School of Contemp. Dance, 2300 Copenhagen S

32586679

22454533

http://www.sitecenter.dk/bodylab

Dance Aesthetics and History, Cultural Studies and Butoh
Helio Porcaro
c/o Jan de Neergaard, Studistræde 13A, 1455, København

32 84 8483

Critic and historian: classical ballet, French diplome. History of dance Copenhagen Univ.
Martha Gardner
teacher /choreographer

Gunløgsgade 2, 2tv, 2300 Copenhagen

41490453

I have over 30 years of teaching and choreographical experience internationally